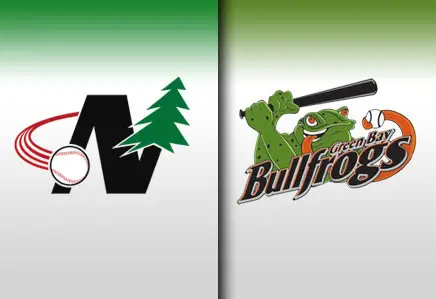 The Bullfrogs have signed two more players for the 70-game 2013 season
Infielder Nick Favatella (Jr., Rutgers) and outfielder/LHP Robert Youngdahl (So., Iowa Western) have signed contracts with Green Bay for the 2013 season.
Favatella, a native of Washington Township, N.J., has signed a ten-day temporary contract with the Bullfrogs. The team has the option to extend him to a full contact based on his level of performance.
A versatile player, Favatella has played in and started all 42 games for the Scarlett Knights this season after playing in all 56 games in 2012. He has posted a .304 batting average, including three home runs and 20 RBI. His .388 on-base percentage is good for the third-best on the Rutgers roster. Favatella also boasts a .983 fielding percentage.
Youngdahl is a multipositional player at one of the top Junior College schools in the United States in Iowa Western. He has been the leading pitcher for the Reivers in the 2013 season. In 11 appearances on the mound, Youngdahl has 41.1 innings pitched under his belt with a 3.27 ERA.
The southpaw sophomore has also appeared in 29 games in the field as well. He has 16 hits in 49 at bats, good for a .327 average. Youngdahl has also walked eight times in 2013. His OPS is at an impessive .931 as of April 30.
The Bullfrogs' home opener is May 30 against the Wisconsin Woodchucks. First pitch is scheduled for 6:35 p.m. Individual and season ticket packages are still available.
Please call 920-497-7225 or log on to www.greenbaybullfrogs.com for more information.
The Bullfrogs are a part of the 16-team Northwoods League. The Northwoods League has more teams, plays more games, and draws more fans than any other Summer Collegiate League in North America.