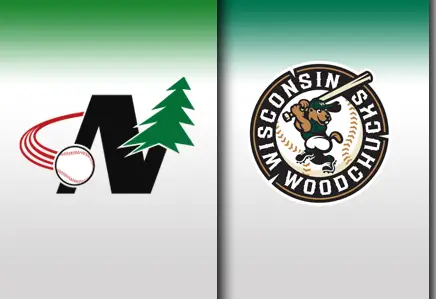 (Wausau) – For the second year in a row, the Woodchucks roster will feature a local connection. Wausau native and Wausau West graduate Adam Kramer will join the ˜Chucks for the second consecutive summer. Kramer put together a very successful stint with the team in 2012 appearing in five games, starting four, and going 1-1 with a 3.08 ERA and 17 strikeouts.
So far this season the junior has been outstanding for Concordia St. Paul. He currently leads the starting pitchers with a 5-1 record and a 2.68 ERA. In 2012 Kramer led the staff in ERA (3.71), opponents batting average (.246), strikeouts (57) and walks allowed (13). In 2011 he earned a role as a starting pitcher as a true freshman and was named a Collegiate Baseball News Preseason Newcomer to Watch. He started six games and was fifth on the team in innings pitched with 35.2. A 2010 graduate of Wausau West high school, Kramer was a 2009 All-Conference First Team performer and was named the 2009 American Legion State Tournament MVP.
The Woodchucks season begins May 29th at Athletic Park when the Green Bay Bullfrogs come to town. First pitch is at 6:35pm. Single-game tickets, season tickets, 7-game packs, luxury suites and group outing packages are on sale now. To book yours or get more information, call the Woodchucks office at (715) 845-5055.