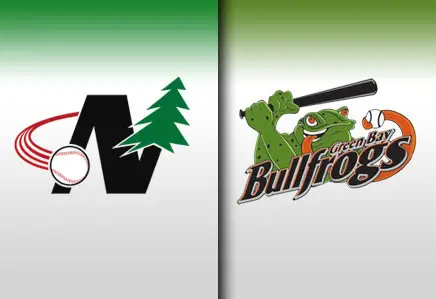 Green Bay, WI – Now in early May, the Bullfrogs roster continues to take shape. Two more players, including one from the Big Ten, have been signed for the 2013 season.
Catcher Kelly Norris-Jones (Illinois) and infielder and infielder Patrick Sweeney (Rutgers) will be Bullfrogs over the summer.
Norris-Jones, a Canadian native, is a redshirt sophomore at Illinois. He has played in 20 games for the Fighting Illini this season, starting 11 of them. Norris-Kelly has 41 at bats so far this season, posting hits in just five of them. He has also walked three times. A defensive specialist, Norris-Kelly has thrown out three runners on the basepaths, and has not committed an error behind the plate.
Sweeney is the second player from Rutgers to be signed by the Bullfrogs this season, the first being infielder Nick Favatella. Like, Norris-Jones, Sweeney has struggled at the plate for the Scarlet Knights, posting just a .192 batting average in 39 starts. However, as a shortstop, he has one of the best defensive players for Rutgers in 2013. He is second only to Favatella in defensive assists, with 113, and also has a .921 fielding percentage. Sweeney is is expected to play primarilly at shortstop for the Bullfrogs throughout the 2013 season.
The Bullfrogs' home opener is May 30 against the Wisconsin Woodchucks. First pitch is scheduled for 6:35 p.m. Individual and season ticket packages are still available.
Please call 920-497-7225 or log on to www.greenbaybullfrogs.com for more information.
The Bullfrogs are a part of the 16-team Northwoods League. The Northwoods League has more teams, plays more games, and draws more fans than any other Summer Collegiate League in North America.