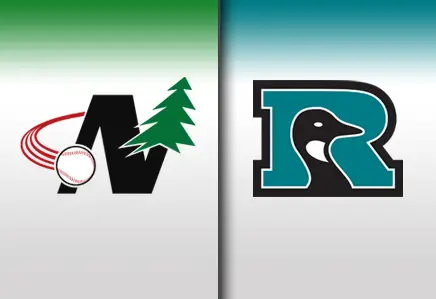 (Rochester, MN)– The Rochester Honkers Baseball club announced today the signing Tyler Baker and Michael Pomeroy for the 2013 season.
Baker is a 5-foot-9, 185-pound sophomore catcher from the Wichita State Shockers. The Topeka, KS native is currently hitting .331, which is the second highest average on the team. Baker has smacked 10 doubles, three triples, and four homeruns, with 36 RBI's in 50 games this season for the Shockers. This past Tuesday Baker went 2-for-4 with a walk in a 7-to-5 loss to Kansas.
Baker played this past summer for the Liberal Bee Jays in the Jayhawk League and was named the third-best prospect in the league by Perfect Game and seventh-best by Baseball America.
Baker saw action in 49 games during his freshman season, hitting .205 with 10 doubles and 10 RBI's. Baker spent time at third base and second base in addition to catching.
Baker and the 30-22 Wichita State Shockers are in action this weekend hosting Creighton in a three game series.
Pomeroy is a 6-foot-1, 190-pound junior first baseman and outfielder the Grand Canyon University Antelopes. The Peoria, AZ native is currently hitting .329 with four doubles and two homeruns, and had 22 RBI's in 50 games for the Antelopes.
After transferring from South Mountain Community College, Pomeroy put together an outstanding sophomore campaign at Grand Canyon, hitting a conference best .422 average in route to being named Pacific West Conference Tri-Player of the Year and also being named Second Team All-West Region by both the NCAA American Baseball Coaches Association and Rawlings.
Pomeroy and the Antelopes finished the regular season 34 and 16, going 26 and 10 in Pacific West Conference play sharing the conference title with California Baptist. The Antelopes will await their post-season fate, to be announced on Sunday.
The Rochester Honkers 20th season begins on May 29th when they travel to Mankato, MN for a 7:05pm start versus the MoonDogs. Their home opener is Thursday, May 30th against the same Mankato MoonDogs. First pitch at Mayo Field is 7:05pm. Season Tickets, Bonus Books, Suites and Patios are now available. Call the Rochester Honkers office at 507-289-1170 for more information.