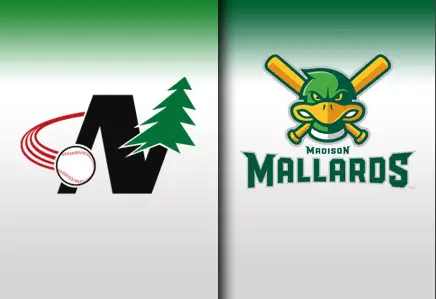 Madison, WI – May 27, 2013. The Madison Mallards have announced the signing of utility player Drew Weeks from the University of North Florida and left-handed pitcher Greg Welsh from Penn State University.
Weeks, a 6'2," 180-pound sophomore from Green Cove Springs, Florida, hit .295 with eight home runs and 45 RBIs for the Ospreys this spring. His eight home runs tied for the team lead with former Mallards player Tyler Marincov, who represented the Mallards in the 2012 Northwoods League All-Star Game. Weeks also stole 15 bases on the year, which was second on the team.
The Ospreys received the No. 3 seed in the Atlantic Sun Baseball Championship but lost in the semifinals to Kennesaw State by a score of 4-2. Despite a regular season record of 40-19, the Ospreys did not receive a bid to the NCAA Division I Baseball Championship.
Weeks hit .287 with 10 doubles, a home run and 18 RBIs during his freshman season with the Ospreys in 2012. He attended Clay High School in Green Cove Springs, Florida, and was named First-Team All-State as a senior as well as First-Team All-District during his junior and senior seasons. Over the last three seasons in high school, he hit .395 with eight home runs and 54 RBIs.
Welsh, a 5'10," 195-pound junior from Holland, Pennsylvania, went 3-6 with a 4.09 ERA with the Nittany Lions, who finished the 2013 season with a mark of 14-36. His 55 innings on the mound and nine starts were both second on the team.
Welsh led the Nittany Lions in relief appearances (24) during his sophomore season in 2012 and posted a 3.68 ERA. He ranked eighth in the Big Ten in appearances (25) during his freshman season in 2011 and had a 2-3 record with two saves and a 4.42 ERA.
He attended Council Rock South High School in Holland, Pennsylvania, and earned Second-Team All-League honors during his junior season and received First-Team honors during his senior season in 2010. As a senior, he struck out 74 batters and walked just five in 34.5 innings of work.