But that grind, which consumes more than two months of the summer, can also be beneficial.
Just ask Holmen High School graduates and current UW-La Crosse standouts Taylor Kohlwey and Ben Cejka.
Cejka, a pitcher, and Kohlwey, a right fielder, are a big reason the Eagles are off to a 10-5 start and sitting in third place in the WIAC.
"It definitely can get you more confident," said Cejka, who is 3-0 with a 2.22 ERA this spring. "When you get those guys out and you can pitch well in that league it definitely shows that you're suppose to be there, and definitely shows that me or Taylor can play against these people and play against anyone."
The Northwoods League — which requires players have college eligibility remaining — pulls from NCAA Division I, II and III colleges around the country.
"It's definitely an experience learning from all the Division I players and the coaches," said Cejka, who leads UW-L with 28 ⅓ innings pitched. "Getting a different perspective and playing against the best competition is definitely helped me get better in my college career."
Cejka has spent the last two seasons playing for the La Crosse Loggers and was second on the team in innings pitched (53 1/3) last season. Kohlwey played 19 games for the Loggers before finishing the summer with the Wisconsin Woodchucks. He finished the summer with 45 hits and 13 RBI, including a go-ahead three-run home run that helped the Loggers beat Kenosha 7-6 before 3,314 fans at Copeland Park.
"Being a Division III guy, they just think they can throw the ball by you so you just sit on the fastball and hopefully they try to throw it by you. Just try to put a good swing on it and that's what happened," said Kohlwey, whose family was in attendance last June to witness the blast.
"It was unbelievable, it was the loudest I've ever heard it there."
Kohlwey's success in the Northwoods League has translated nicely into his junior season at UW-L, where the 6-foot-3 left-hander is leading the Eagles in hits (24), doubles (5), home runs (2), slugging percentage (.638). He is second on the team with a .414 average. He also had a 37-game hitting streak — which tied a longstanding WIAC record — end in March.
"It was definitely a good experience facing good competition every night," Kohlwey said of the Northwoods League. "Big name guys that can play. It's just good experience playing in the Northwoods."
Cejka, a senior, is out of Northwoods League eligibility, making this summer the first he and Kohlwey have not shared on the diamond in a long time.
"We've been playing together for pretty much all our lives and watching him hit the ball all over the place has been pretty unbelievable," Cejka said. "It's definitely fun to see. Obviously I want the best for him and we're just really proud of him and are going to support him the whole way."
The duo played three years of high school baseball together and also were a part of the Holmen Legion squad that won the state championship in 2012. They shared the field in Little League as Kohlwey often played up a grade.
Kohlwey has signed to play with the Woodchucks this summer. Cejka, who earned first-team All-WIAC honors as a junior, is uncertain of his baseball future past this season. Though given a chance, he'd jump to play.
"I would throw until my arm gives out basically," Cejka said. "If a team even gives me a chance I would love to play anywhere."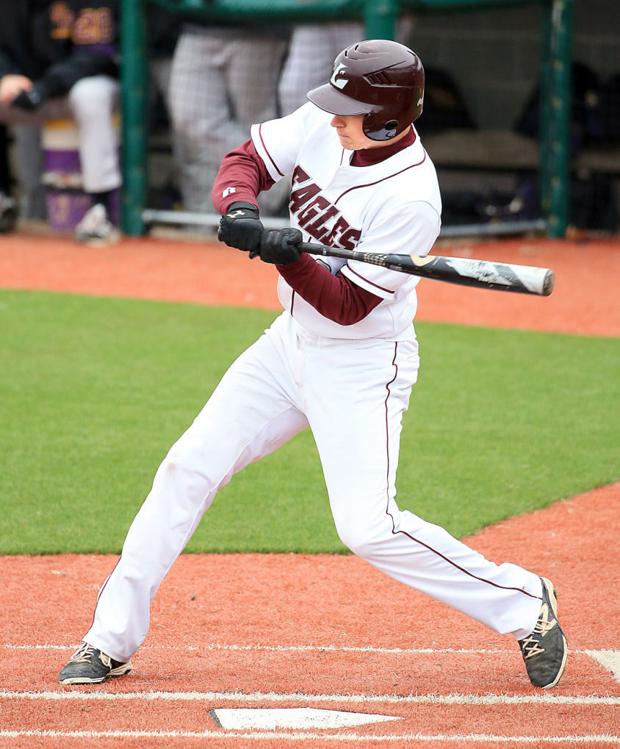 Erik Daily, La Crosse Tribune