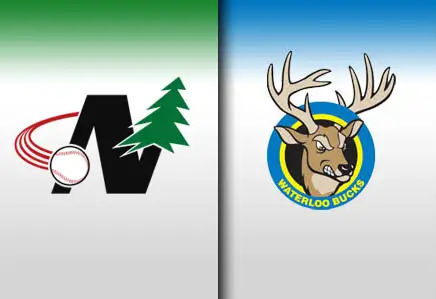 Waterloo, IA – The Waterloo Bucks, a member of the Northwoods League, have announced the signing of utility player Kevin Needham to their roster for the 2013 season. Needham, a junior at Long Island University-Brooklyn, will join fellow Blackbird Peter Leonello on Waterloo's roster for the team's 19th season.
Last year, Needham played at Gloucester Counter College where he hit .385 in 53 games. The 6'1", 210-pounder hit eight home runs with 47 RBI in 195 at bats.
"We are very pleased to add Kevin to our roster for the 2013 season," said Bucks coach Brandon Hunt. "Kevin is the type of player that can add depth, consistency, and power to our lineup as well as play a solid first base for us on defense. LIU has sent us some great players over the past few years, and we will look for Kevin to continue that tradition."
Needham has seen action as both a hitter and pitcher this season for the Blackbirds. The Jackson, New Jersey native has played in eight games, hitting .241 with three runs and four RBI. On the mound, Needham owns a 4.26 ERA and a 0-0 record in five appearances, striking out six batters in 6.1 innings.
Born August 12, 1991, Needham attended Jackson Memorial High School where he was a two-time team captain and was named third team All-State as a senior. Kevin is the son of Floyd and Patricia Needham.
The Bucks will open the 2013 season at home versus the St. Cloud Rox on May 29. Season tickets, group outings, and single-game tickets are currently on sale. For more information, call the Bucks' Ticket Line at (319) 232-5633. Fans are encouraged to stay in touch with the Bucks in the off-season by utilizing their website at www.waterloobucks.com.