Two Big 12 Hurlers Set to Join Mallards in 2013
April 18, 2013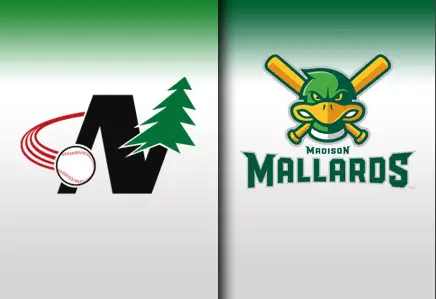 Madison, WI – April 17, 2013. The Madison Mallards have announced the signing of left-handed pitchers Toller Boardman from the University of Texas and Shawn Hunter of Oklahoma State University.
Boardman, a 6'3," 205-pound redshirt freshman from Bellaire, Texas, is 0-1 in 8 appearances – including 1 start – for the 20-15 Longhorns this spring. He has an ERA of 8.95 in 6.1 innings pitched due to a rough outing early in the spring and has struck out five batters while walking three. He took a medical redshirt last season due to a back injury.
Boardman attended Bellaire High School in Bellaire, Texas and graduated in 2011 as one of the most successful pitchers in school history. He lettered all four years of his high school career and finished with an overall record of 37-6 with a 1.10 ERA.
He was named to the All-District, Second Team All-State, All-Region and All-American Underclassmen teams during his freshman year, where he also led his team to the state championship game. He was named the district's MVP during his sophomore season and was an All-American the last three years of his high school career. He has not declared a major.

Hunter, a 6'0", 170-pound sophomore from Fort Supply, Oklahoma, is still recovering from a hip injury and has not seen action this spring. The 25-10 Cowboys are hoping for his return to add depth to their pitching staff before the season concludes.
Hunter pitched for Northern Oklahoma College-Enid last spring and went 8-2 with a 2.62 ERA in 58 innings pitched. He racked up 60 strikeouts and was named to the all-conference team.
Hunter attended Woodward High School in Woodward, Oklahoma and graduated in 2011. As a senior, he went 9-1 with a 1.68 ERA, good for an all-state selection. He is majoring in business management.
The Mallards will host their season opener against the Eau Claire Express on May 29th at 7:05 pm at the "Duck Pond." Single-game tickets will go on sale April 27th.
The Madison Mallards are part of the 16-team Northwoods League. The Northwoods League has more teams, plays more games, and draws more fans than any other Summer Collegiate Baseball League in North America. In 2013, the Northwoods League will celebrate its 20th season.