Bullfrogs Sign Two Gonzaga Bulldogs for 2013
April 19, 2013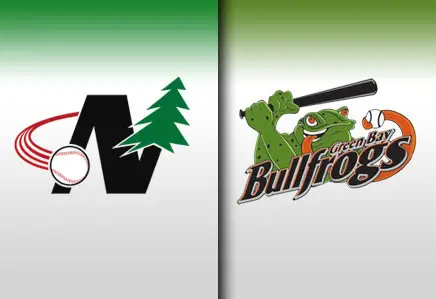 The Bullfrogs have signed two pitchers from Gonzaga University.
LHP Derek Callahan and RHP Derek Peterson will play their summer ball in Green Bay in 2013. Green Bay also had two players, Billy Moon and Clayton Eslick, from Gonzaga in 2012.
Callahan is a 6'4" sophomore from Edmonds, Wash. He has appeared in eight games for the Bulldogs in 2013, posting a 3.40 ERA and a 2-1 record overall. Seven of his eight appearances have been starts.
Callahan is also listed as a utility position player on the Gonzaga roster, but has not had an appearance at the plate or in the field so far in the 2013 season.
Peterson is a redshirt sophomore, standing 6'0" tall. After 22 relief appearances during his freshman year in 2012, he has appeared in just four games in 2013 for the Bulldogs, but has yet to allow an earned run in his five innings of work.
Peterson is a native of Spokane, Wash., the city in which Gonzaga is located.
The Bullfrogs' home opener is May 30 against the Wisconsin Woodchucks. First pitch is scheduled for 6:35 p.m. Individual and season ticket packages are still available.
Please call 920-497-7225 or log on to www.greenbaybullfrogs.com for more information.
The Bullfrogs are a part of the 16-team Northwoods League. The Northwoods League has more teams, plays more games, and draws more fans than any other Summer Collegiate League in North America.