Levendoski to Return to Lunker Land in '11
October 18, 2010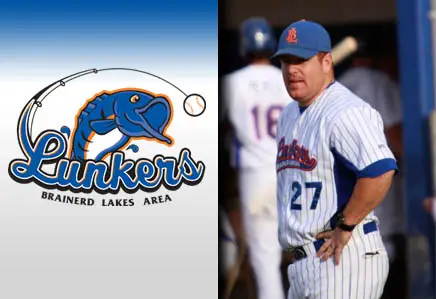 The Brainerd Lakes Area Lunkers are proud to announce the return of Ryan Levendoski as field manager of the Lunkers for the 2011 season. This will be his fifth season in the league and third as field manager of the Lunkers.
"The last two summers in Brainerd have been great in a lot of ways and have provided some cherished memories I won't soon forget," Levendoski said. "When I began to think about our passionate fans, dedicated host families and outstanding stadium, the decision to come back was an easy one."
A native DeSoto, Wis., Levendoski is currently an assistant baseball coach at the University of Wisconsin-Stout in Menomonie where he lives with his wife Rachell. Ryan and Rachell were married on May 22, just 11 days before the start of the Lunkers season which made for an unusual way to start their marriage.
"One day we were enjoying our honeymoon and the next we were moving into our new apartment in Brainerd with two Lunkers staff members," Levendoski said. "It was definitely not a typical way to start a marriage, but it was worth it. We had a great summer."
"His level of dedication to the team and passion for the game are hard to find and we are fired up to have him back on board," team owner and general manager Joel Sutherland said. "He has the necessary experience to manage a successful ballclub in this and is a true asset because of his willingness to go the extra mile for not only his players, but the fans, host families and the lakes area community as well."