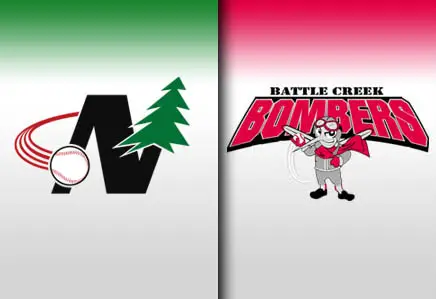 The Battle Creek Bombers are pleased to announce the hiring of Brandon Higelin as their Pitching Coach for the 2011 season. Higelin has spent time in numerous pitching positions throughout different levels of baseball. Recently Brandon has been giving private lessons to Division 1 collegiate players in California. Brandon also spent a number of years as a left-hand pitcher in the San Diego Padres farm system. Higelin has proved that he will be a great addition to the 2011 Battle Creek Bombers baseball team.
"We are very fortunate to be able to land Brandon as our pitching coach for this summer. He has experienced numerous levels of baseball and already has a proven track record of teaching the art of pitching to current Division 1 talent across the U.S.", said Bombers GM Brian Colopy. "This really rounds out a great coaching staff for 2011."
Brandon attended California State University where he majored in both Business and History. While attending CSU, Higelin achieved the award of 2005 Pitcher of the Year. A 28th round selection by the Padres, Higelin was selected as a 2006 Midwest League All-star and later became the captain of the team's pitching staff.
Higelin is very excited to join the Bombers staff, "I'm really looking forward to the opportunity of coaching the Bombers this summer, and being able to work with such talented players".
Baseball has always been a very important aspect of Brandon's life; Higelin was the head baseball coach for the developmental baseball program, Poway Express. He was also the Pitching Coach for Poway Thunder in Poway, California during the summer of 2010. Higelin has rubbed off his talents onto many current and former students that have committed to Division 1 baseball programs. "I'm excited about bringing my knowledge and experience to the Bombers coaching staff, and my goal for the summer is to continue in the development of our pitchers and help them reach their goal of pitching at the next level".