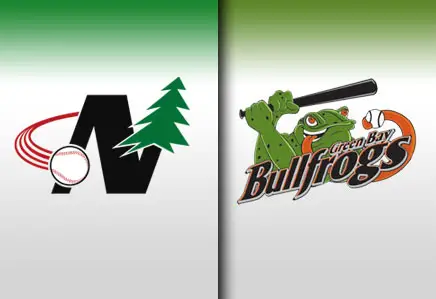 Titletown Entertainment Group in conjunction with the Green Bay Bullfrogs Baseball Club has launched a website for "Operation New Pad-The Sporting Grounds of Titletown."
The website can be found at: www.sportinggroundsoftitletown.com. The website is completely dedicated to informing and educating the community about the vision and mission of this proposed multi-use sports and entertainment complex along the banks of the Fox River in downtown Green Bay.
"It's a vital time to make sure the community has the opportunity to understand all the dynamics of this proposed facility and become involved in helping to make the project a reality, "said Jeff Royle, Bullfrogs Owner and President. "This facility will forever change the dynamics of downtown Green Bay as it will bring families and friends from all over Northeastern Wisconsin back to the heart of our great sports city."
"Operation New-Pad-The Sporting Grounds of Titletown" is a proposed 16.5 acre development on a former "Brownfield" site just north of the west side of the Mason Street Bridge in downtown Green Bay. This site has sat in its current state undeveloped for the past 15 years or more. The development calls for a Phase I construction of a 3500 capacity multi-use sports and entertainment facility that will become the new home to the Green Bay Bullfrogs.
The Bullfrogs will celebrate their 5th anniversary season in Green Bay this coming summer at their current east side home of Joannes Stadium that dates back to 1929. In addition the new facility is expected to host numerous other sporting and community related events throughout the year. A Phase II development plan is also in the process of being finalized. That acreage will be used as an on-site parking lot until construction of Phase II is underway.