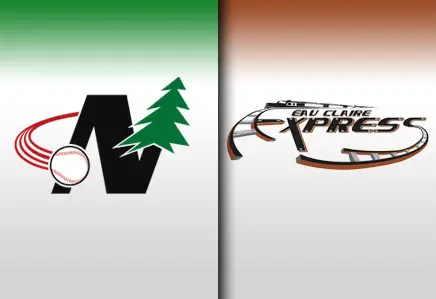 Eau Claire Express field manager Dale Varsho has announced that four pitchers from the 2010 Northwoods League Championship team have verbally committed for the 2011 season. Rudy Jaramillo (New Mexico), Matt McDaniel (San Diego State), Brad Goldberg (Ohio State) and Harvey Martin (Central Michigan) will once again join the Express pitching staff in 2011.
Jaramillo, a two-time mid-season All-Star, will return for his third summer with the Express. He has served as a top of the rotation starter the past two seasons. Jaramillo threw a complete game shutout against the Rochester Honkers in Game 1 of the Championship Series last summer.
McDaniel returns for his second season with the Express. He was a key part of the Express rotation last year and earned a victory in the decisive Game 3 of the Division Series against the Wisconsin Woodchucks.
Goldberg also returns for his second season in an Express uniform. He transferred from Coastal Carolina to Ohio State this year for spring baseball. Goldberg pitched a little bit out of the bullpen for the Express, but served mostly as a starter in 2010.
Martin, who pitches for Central Michigan, will be back to help bolster the Express bullpen in 2011. Martin served as a back-end bullpen option for the Express in 2010 and pitched the final inning in Game 3 of the Championship Series against the Honkers to close out the franchise's first NWL Championship.
The Express open up the 2011 season June 1.