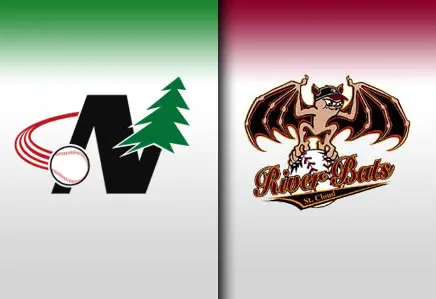 The St. Cloud River Bats have announced the signing of three more pitchers for the 2011 season. Jon Richard (Xavier), Michael Fagan (Princeton) and Ethan Mildren (Pittsburgh) have inked contracts for this summer. The River Bats 15th Anniversary season begins on the road June 1st against Duluth.
"It's exciting to see this roster grow," River Bats Managing Partner Joel Sutherland said.  "These three guys are a great fit for us and our quest for a fourth league title."
Jon Richard, a 6'3'' 210-pound left-hander, is now in his sophomore season with the Musketeers. Last year as a freshman, Richard went 7-3 and his 4.95 era was the second best on the team.
"Jon is a competitor," River Bats Field Manager Ben Quinto said. "He is very excited to join the River Bats this summer."
Jon Richard is not the first River Bat in his family. His brother, Zac Richard, pitched and played first base for the River Bats during the 2008-09 seasons. Zac Richard produced a team-best 32 RBIs during '09.
Two freshman will also join the pitching staff. Mildren, a 6'4'' 215-pound right-hander, is set compete for a spot on the Panthers pitching staff this spring. During his senior season at Laurel Highlands (Pa.) High School, Mildren struck out 88 batters in just 54 innings.
Fagan joins the River Bats from the Ivy League where he is preparing for his freshman campaign at Princeton. The 6'0'' southpaw from San Diego, Calif., is projected to be a starter at some point with the Tigers.
The River Bats 2011 roster continues to take shape. Keep checking www.riverbats.com for continuing coverage of the River Bats off-season