La Crosse Finalizes Coaching Staff
March 4, 2011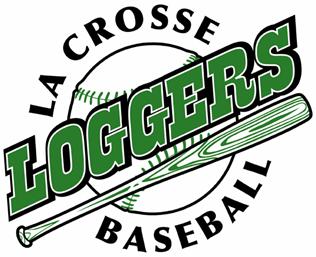 The Loggers announced the rest of the coaching staff that will be joining field manager Andy McKay today.
3rd base coach Joe Potulny will be returning for his fourth season with the Lumbermen. Potulny is currently in the midst of his 19th season at the helm of the storied Jesuit High School program in California. Coach Potulny has helped numerous players move onto collegiate and professional baseball including former Logger Cory Vaughn as well as current Boston Red Sox prospect Lars Anderson and current Oregon State catcher Andrew Susac.
New to this year's Logger coaching staff will be pitching coach Ethan Katz. Coach Katz is
currently the pitching coach at Harvard-Westlake School in Studio City, California. Katz enjoyed quite a fruitful career himself as a pitcher having been drafted twice, once out of high school by the Seattle Mariners and a second time by Colorado in the 26th round in 2005. He played four seasons of minor league baseball and played one year under former big leaguer Darrell Evans.
Also joining the 2011 Loggers coaching staff are a pair of former Logger players and teammates on the 2009 squad that went to the NWL Championship Series. Austin Knight, the Loggers starting short stop in 2009 and former standout at Dallas Baptist University will join McKay, Potulny and Katz in the dugout as will Andrew Hannon, a standout infielder from the University of North Florida. Knight is currently serving as the volunteer assistant at DBU while Hannon is finishing his senior season at UNF.