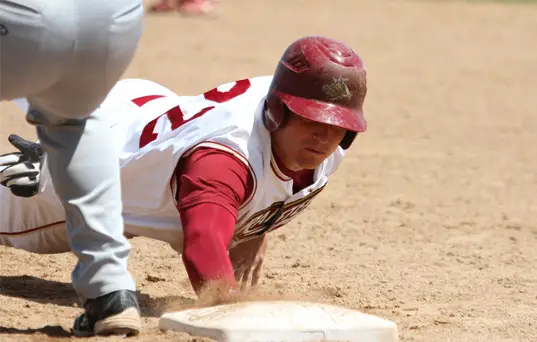 The Wisconsin Rapids Rafters announced the signing of a pair of hurlers from Ball State University today by announcing the additions of promising left-handers Nestor Bautista and Kyle Raleigh.
Nestor Bautista brings an impressive high school resume to Ball State this spring as he begins his first collegiate baseball season. As a true-freshman, Bautista has appeared in 4 games (one start), and has pitched 9.1 innings while recording 7 strikeouts early on for the Cardinals.
Bautista was a four-year letter winner at George Washington High School in New York City, during which time he helped his teams post a 169-22 record during his four seasons. George Washington High School is well know as a prep baseball hotbed, producing notable players such as current Major League outfielder Manny Ramirez and former Major Leaguer player and Hall of Famer, Rod Carew.
Bautista was named to the Louisville Slugger All-America Team as a senior when he posted a 9-2 record with a 2.00 ERA and 96 strikeouts while also leading his team to the New York State Championship. As a junior, Bautista posted an 8-4 record with a stingy 1.98 ERA and 90 strikeouts when he earned Honorable Mention Louisville Slugger All-America accolades. A two-time All-State selection and three-time All-New York City recipient, Bautista hails from Manhattan, New York.
A redshirt freshman this spring, Kyle Raleigh has made three appearances out of the Cardinal's bullpen early on in the season. In 4.2 innings pitched he has allowed 3 hits while striking out one.
Raleigh was a three-year letter winner at Oak Hill High School in Cincinnati, Ohio. During his senior season he helped lead his team to a 21-8 record while tallying a 4-1 record with a 2.50 ERA on the mound. He showed his overall athleticism by posting a .440 batting average with five home runs and nine doubles at the plate. He posted identical 4-0 records during his junior and sophomore seasons when he posted a 2.65 ERA (Jr.) and 2.95 ERA (So.) respectively.
The two-time All-Greater Miami Conference selection and 2009 Team MVP was rated as the No. 12 prospect in the class of 2009 by Buckeye Scout. Raleigh is a native of Cincinnati, Ohio and is currently majoring in Sports Administration at Ball State.