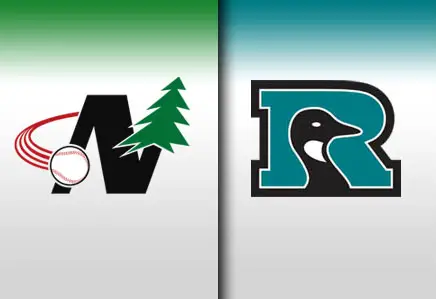 The Rochester Honkers Baseball Club is thrilled to announce the signing of brothers, Ryan and Brett Hambright, who both play for the University of Oregon.
Ryan, a sophomore infielder and pitcher with the Ducks, is returning to Rochester for his second season. Last year with the Honkers, Ryan posted a team high .364 batting average, with 28 RBI, four homeruns, and a .593 slugging percentage, which also was a team high. With the Ducks this season, Ryan is posting a .220 batting average with four RBI.
Brett is a redshirt junior catcher, playing in his first season at Oregon after transferring to the Ducks from, Riverside Community College. Brett has appeared in seven games so far this season, posting a .071 batting average, with one hit in 14 at bats. While at Riverside last season, Brett batted .313, while leading the team in hits with 56, runs scored with 38, and doubles with 11. Brett was drafted in 2007 by the Philadelphia Phillies in the 34th round and then again in the 38th round by the Colorado Rockies in 2009.
The brothers both attended Temescal Canyon High School in Carona, CA. where they were both members of the 2007 Southwestern League Champions, as well as both receiving many individual accolades through their years.
They will be joining fellow Ducks, Aaron Jones, and Aaron Payne, when they travel to Rochester this summer.