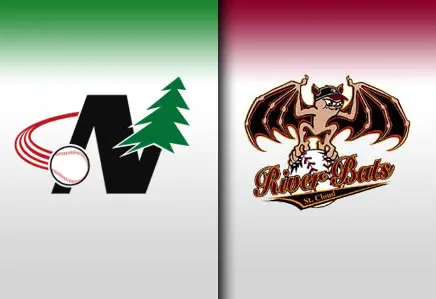 The St. Cloud River Bats announced the addition of two more position players Thursday, signing Sauk Rapid, Minn., native Andy Henkemeyer (Minnesota) and junior Jeremy Banks (Youngstown State) to full contracts for the 2011 season.
The 5-10, 170-pound Henkemeyer gradutated from Sauk Rapids High School in 2009 and is currently in his sophomore season with the Golden Gophers. As of Thursday, Henkemeyer is hitting .190 with four hits in 21 at-bats. Henkemeyer has played primarily in the outfield for Minnesota, but can play on the infield as well.
"It's pretty neat any time you have a local talent, returning to Central Minnesota to play for the summer," River Bats Managing Partner Joel Sutherland said. "We are excited to have Andy put on a River Bats uniform.
Last season as a freshman, the left-handed swinging Henkemeyer hit .297 with one home run and 16 RBIs. He hit three triples and scored 23 runs. Henkemeyer was named All-Conference and All-Area as a senior at Sauk Rapids High.
Also joining the River Bats is Banks, a 6-1, 200-pound first baseman from Steubenville, Ohio. Currently, Banks is leading the Penguins in hitting with a .283 batting average in 13 games. Like Henkemeyer, Banks hits from the left side.
"Jeremy will help our club immensely at the plate," Sutherland said. "Good left-handed hitters come at premium and we are looking forward to watching him this summer."