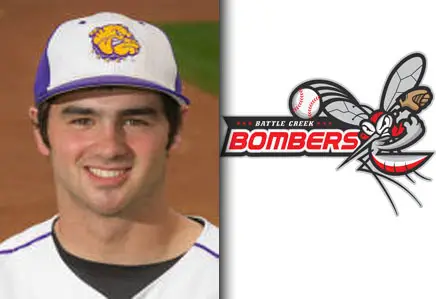 The Bombers have re-signed Dan Dispensa of Western Illinois University for the 2011 season. Dispensa is the third returning player on the roster; University of Michigan's Chad Jasman and Taylor University's Ryne Otis are the other announced Bombers returning to Battle Creek.
"Dan was a great clubhouse guy last year and one of our best workers. He can hit, steal bases, and play anywhere in the outfield. He gives our coaching staff the ability to play different guys in different positions depending on what type of pitcher we might face that night," said Bombers General Manager Brian Colopy.

Dispensa played in 62 of 70 games for the Bombers in 2010, hit .232 and drove in 11 runs. This season for Western Illinois, he has improved, hitting .322 (second highest on team) with seven RBIs and an on-base percentage of .459. He has started all 16 games he's played in for the 3-15 Leathernecks. A natural athlete, Dispensa played football for WIU his freshman season.