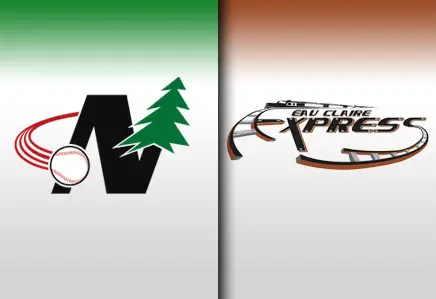 The Eau Claire Express and field manager Dale Varsho have announced the verbal commitments of four more players for the 2011 season. Three pitchers and one outfielder are set to join the team this summer.
Mahlon Zimmermann, a relief pitcher from Minnesota State-Mankato, joined the Express late last season, and is set to return for the 2011 season. Zimmermann appeared in six games for the Express and went 1-0 with a 3.38 ERA. This season for the Mavericks, he has appeared in five games and has a 5.79 ERA. Zimmermann will provide depth to the bullpen this season.
Logan Ehlers is another pitcher set to join the Express this summer. Ehlers will join teammate Josh Scheffert from Nebraska, where he is redshirting his freshman season. Ehlers was an eighth round 2010 MLB draft pick of the Toronto Bluejays. He is a left-handed pitcher and was a two-time Gatorade Player of the Year in Nebraska.
Cole Swanson is a left-handed pitcher from San Diego State. He is a freshman this season and has started two games, but appeared mostly out of the bullpen for the Aztecs. He has a 2.05 ERA and is 1-1 in 30.2 innings pitched this season. Swanson will add to the many lefties the Express have on their pitching staff.
Cody Smith is a freshman outfielder at San Diego State. Smith has played in 22 games this season, 18 of which were starts. He is hitting .274 this season with two triples and nine RBIs. Smith has played mostly right field this season and will join the Express outfield this summer.
Those four players bring the 2011 Express roster to 26 players.