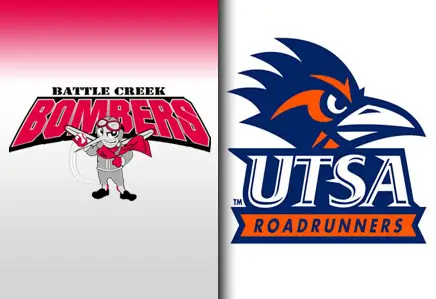 The Bombers have signed another Texan to their 2011 roster with the addition of Daniel Rockett, a highly-touted outfielder from the University of Texas at San Antonio.
In his sophomore year with the Roadrunners, Daniel Rockett is hitting .300, has brought home 14 RBIs, and has started all 25 games. After a rocky freshman campaign, he showed vast improvement when he spent the 2010 summer with the Waikiki Surfers of the Hawaii Collegiate League, where he won the league MVP Award, hit a league-high .345, led the Surfers to the league championship, and was ranked the HCL's fourth best prospect by Perfect Game Crosschecker, and fifth best by Baseball America.
"Daniel has already proven what he can do with a wood bat based on his 2010 summer. We're hoping that he can continue his success here in the Northwoods League this summer." said Bombers GM Brian Colopy.
Daniel's brother, Michael, played in the Northwoods League with Mankato in 2008 and was an All-Star selection. Michael is currently in the Detroit Tigers farm system and has reached as high as Triple-A with the Toldeo Mud Hens of the International League.