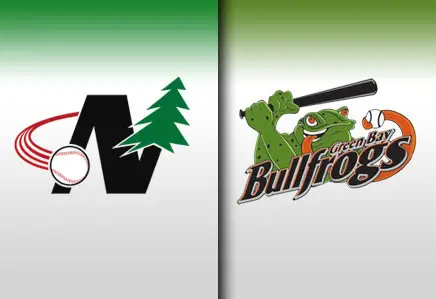 The Green Bay Bullfrogs are excited to announce two more signings for the 2011 season as Paul Sewald and Mark Garcia are set to join an already talented Green Bay Bullfrogs pitching staff.
Sewald, a junior at the University of San Diego, has been a key pitcher for the pitching-rich Toreros. Sewald currently carries a 3.93 ERA in 52 2/3 innings of work. The Las Vegas native has 36 strikeouts on the season. Sewald also garnered attention from Baseball America in the fall of 2010 as a player to watch in the spring of 2011.
Mark Garcia becomes the 2nd left-handed pitcher on the 2011 Bullfrog staff. A sophomore from Pomona, CA, Garcia currently has 14 appearances and a 4.58 ERA for UC-Riverside. No stranger to summer success, Garcia pitched for the Cowlitz Black Bears of the West Coast Collegiate Baseball League in 2010. One of the league's top left-handed arms, Garcia finished the season with a 1.83 ERA to rank 4th in the league.
"The University of San Diego has a strong history of high draft picks on the mound and Paul has a chance to be the next in line," said Field Manager Jordan Bischel. "Like many of our players, Mark had an outstanding 2010 summer in a top collegiate league. This will help the Bullfrogs tremendously in our pursuit of a Northwoods League championship."