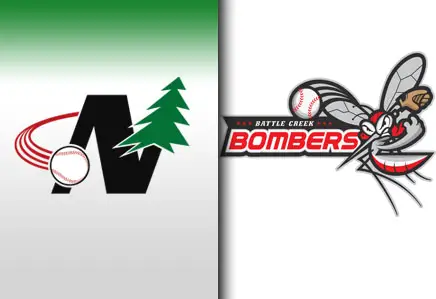 The Battle Creek Bombers added three pitchers from the University of Indiana to the 2011 roster today, signing standout freshman pitchers Matt Dearden, Ryan Halstead, and Tyler Thicke.
Matt Dearden has made a splash in his first season with the Hoosiers, going 2-1 with a 5.14 ERA in 35 innings pitched. Before his time at Indiana, he had a stellar high school career at Gainesville High School where he won first-team All-Area honors and was voted team MVP. Ryan is majoring in Business at U of I.
Ryan Halstead boasts a 3-2 record and 2.90 ERA in 21 appearances. Although not billed as the team's closer, he leads the team with nine saves. He was drafted in the 36th round of the MLB Draft last summer by the Houston Astros but opted to play college ball. A well-rounded student athlete, Ryan is majoring in Biochemistry at Indiana.
After recovering from Tommy John Surgery, Tyler Thicke is back on the mound for Indiana. As of right now, he has pitched 10 innings and has held hitters to a .250 batting average against him. Tyler is majoring in business management.