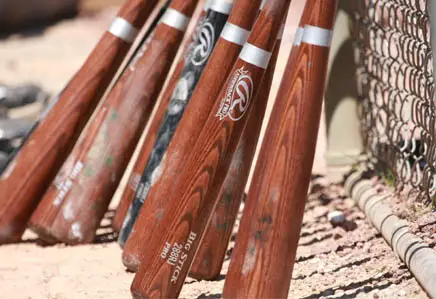 North
Willmar 6, St. Cloud 4
The Willmar Stingers out hit the St. Cloud River Bats Friday night 13-7. The Stingers had five players with multi-hit games and got a great start from Anthony Consiglio (Florida Tech). The 6'3'' right-handed pitcher allowed three hits in 6.0 innings of work.
Thunder Bay 4, Brainerd 3
The Border Cats beat the Lunkers 4-3 as they scored two runs in the bottom of the 8th. The Border Cats pitching staff only allowed five hits while striking out thirteen. David Fallon (Illinois State) was 2-for-5 with two RBIs for the Border Cats.
Rochester 9, Duluth 5
The Rochester Honkers beat the Duluth Huskies 9-5 Friday night at Mayo Field in front of 1,520 fans. The Honkers fell behind early 3—0, but bounced back with a three run inning in the 4th inning to tie the game. The Honkers were tied going into the 10th inning and won the game in dramatic fashion. Jimmie Koch (Florida Tech) hit a grand slam in the bottom of the 10th to beat the Huskies 9-5.
Mankato, Alexandria
Postponed
South
Madison 7, Waterloo 2
The Mallards used a four run 6th inning to beat the Waterloo Bucks Friday night at Warner Park in Madison. Madison had eleven hits on the night and received a great pitching performance from Cash Collins (Wofford). The South Carolina native earned his 2nd win of the season after throwing 6.2 innings of five hit baseball.
Wisconsin 4, Battle Creek 1
Wisconsin used two runs in both the 6th and 8th innings Friday night to beat the Battle Creek Bombers 4-1. The Woodchucks pitching staff was outstanding Friday night. Starting pitcher Richard Klein (Dakota County Tech) threw 5.1 innings while only allowing one earned run. Ryan Iverson (Wisconsin Stevens-Point) registered his 1st save of the season after throwing 3.2 innings of two hit baseball.
La Crosse 4, Wisconsin Rapids 2
The Loggers were tied 2-2 in the top of the 7th inning, but put up two runs in the bottom of the 7th inning to take down the Rafters 4-2. The Logger pitching staff of Drew Ghelfi (Iowa Central CC), Brandon Bixler (Florida Gulf Coast) and Michael Schum (Wright State) combined to throw a three hitter while striking out ten Rafters. Cory LaVier (San Diego) had two hits in the win for the Loggers.
Eau Claire 4, Green Bay 3
The 2010 NWL Champions beat the Green Bay Bullfrogs by a score of 4-3 Friday night. The Express out hit the Bullfrogs 12-5 and were led by the top three hitters in their order. Garrett Custons (Air Force), Ryan Shober (Illinois Chicago), and Zach Fisher (New Mexico State) all had two hits in the Express victory. Drew Freie (Des Moines CC) earned the win as he threw 4.0 innings of scoreless baseball.