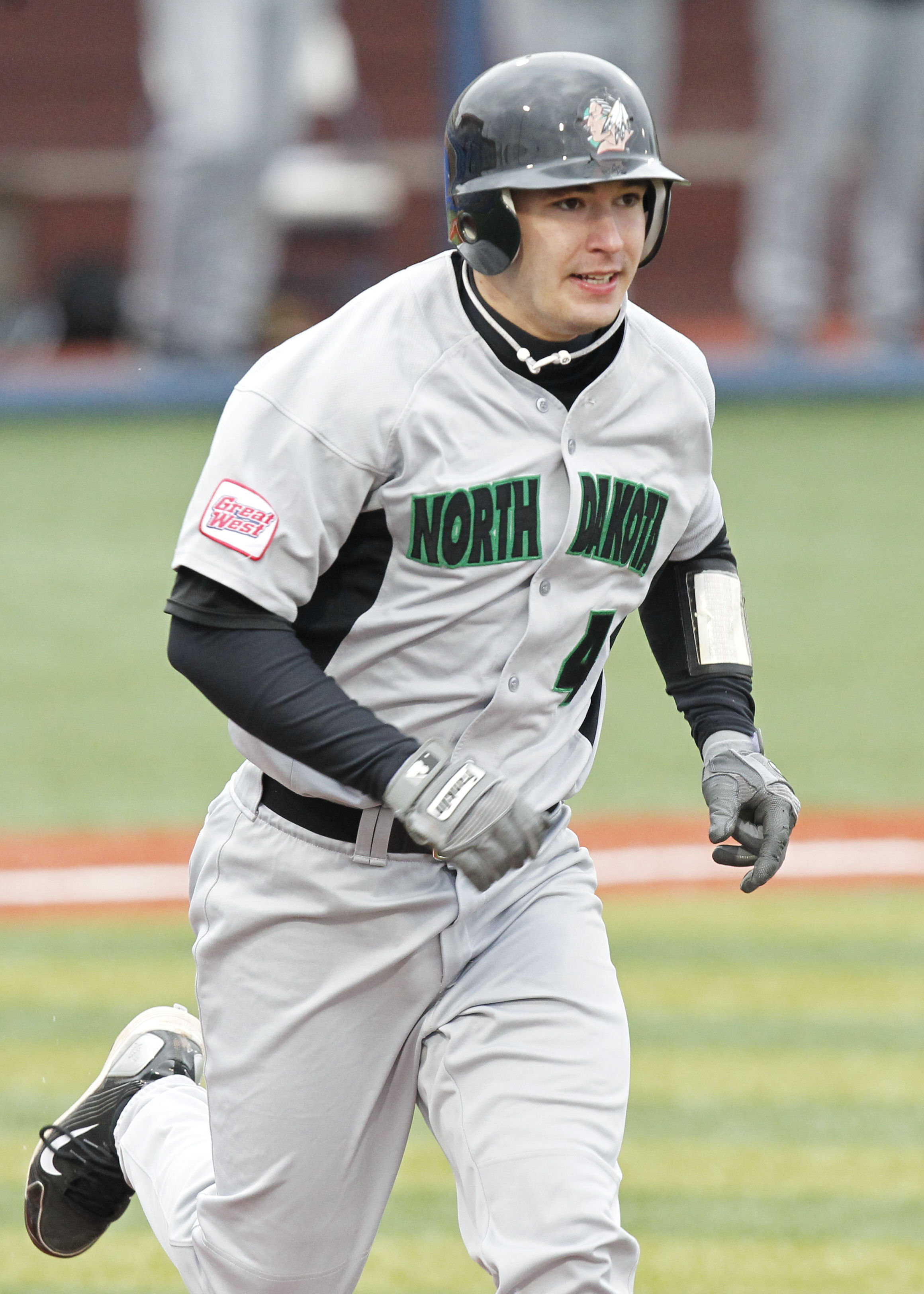 (Rochester, MN) The Rochester Honkers added a catcher to their lineup, when they made the signing of University of North Dakota backstop Zach Trygstad official. Trygstad is a 6'0", 200-pound UND sophomore, originally hailing from Wayzata, Minnesota.
In his freshman year at UND, Trygstad started in 42 games at catcher, playing in 43 games total. He finished the year with a .277 batting average, with 1 home run and 24 RBIs. His conference play was much more productive, as he hit .347 with 19 runs and 20 RBIs against teams in the Big West. Trygstad finished the season with 11 multi-hit games, and threw out 16 would-be base stealers. Zach will play his second collegiate season this spring before making his Northwoods League debut in Rochester this summer.
At Wayzata High School, Trygstad was a two-time All-Conference player. In his senior season, he finished with an excellent .478 batting average, while slugging 7 homeruns with 21 RBIs on his way to earning All-Metro second-team honors. Trygstad also showed a comfortable patience at the plate, picking up twice as many walks as strikeouts.