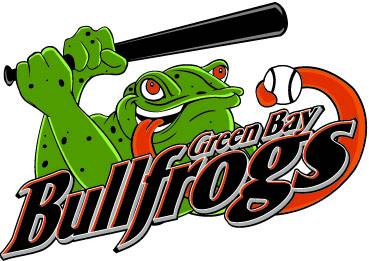 FrogVille, WI – With opening day fast approaching, the Green Bay Bullfrogs 2012 roster expands to 19 with the signings of Bud Jeter and Will Landsheft. Both sophomore right-handers started his team's opening game and have pitched at the top of his team's starting rotation each weekend.
"Bud and Will have made a major impact in a short time at the collegiate level and will come in with a wealth of experience being matched up against top pitchers in the biggest games," Bullfrogs Field Manager Jordan Bischel said. "These two young men are thrilled about the opportunity to pitch in Green Bay and will be two of the more experienced and accomplished pitchers in the Northwoods League. They will give our starting rotation tremendous depth."
Jeter, from Presbyterian College, has made seven starts for the Blue Hose. The 6'3" Jeter is currently 2-5 with a 6.48 ERA. Known for his ability to pound the strike zone, Jeter has walked just 10 batters in 41 2/3 innings of work. His 27 strikeouts lead the Presbyterian pitching staff. Following a slow start, Jeter has settled in during recent weeks, pitching at least six innings in five consecutive starts. Over his last four outings, Jeter is 2-2 with a 4.44 ERA. Over that stretch, Jeter has struck out 19 while walking just four in 26 1/3 innings.
Jeter made an immediate impact as a Freshman in 2011, finishing second on the team with thirteen starts, five wins and 42 strikeouts. The Columbia, SC native also notched a save in his only relief appearance of the season.
Similarly to Jeter, Will Landsheft has been a strong presence for Drury University this spring following a successful freshman season in 2011. Landsheft has started six games for the Panthers thus far this spring, posting a 2-1 record and a 3.75 ERA. Landsheft currently leads Drury with 36 innings pitched and 30 strikeouts. He has allowed just twelve walks.
A native of Bixby, OK, Landsheft was one of the top Freshman pitchers in the Midwest in 2011. Landsheft set a school record with 86 strikeouts in 2011. He led the team with 13 starts and finished 4-2 with a 4.02 ERA. Following his spring season, Landsheft pitched for the Sedalia Bombers of the MINK league with continued success. In eight appearances (seven starts), Landsheft finished tied for third in the league with 46 strikeouts on his way to a 4-1 record and 2.00 ERA.
The Bullfrogs open up their 6th season in FrogVille, Wisconsin on May 30 at 6:35 against the expansion Lakeshore Chinooks. Please call 920-497-7225 or log on to www.greenbaybullfrogs.com for more information.
The Green Bay Bullfrogs are a part of the 16-team Northwoods League. The Northwoods League has more teams, plays more games, and draws more fans than any other Summer Collegiate League in North America.