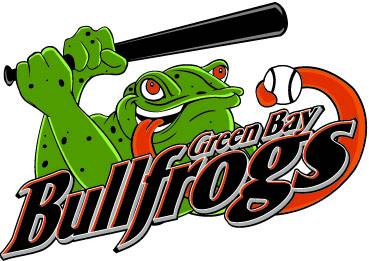 FrogVille, Wi-The Green Bay Bullfrogs' 2012 roster continues to grow today with the additions of Kevin Krause and Jason McMurray. Both players are freshman and already making significant contributions to very successful Division I programs.
Krause, a catcher and outfielder, has been one of Stony Brook's top hitters since the start of the season. Krause has started 27 of the team's first 28 games (Stony Brook is an impressive 19-9) and is hitting .297 with four doubles and two home runs. His 18 RBI's and four stolen bases rank second on the team and his 14 walks lead the Sea Wolves. The Staten Island native was ranked the eighth best player in the state of New York as a senior.
In recent years Stony Brook has established itself as one of the top programs in the entire Northeast region. The Sea Wolves have appeared in two of the last four NCAA tournaments and in 2011 set a school record in wins on their way to a 42-12 record.
McMurray, a shortstop, has started 18 of Notre Dame's first 30 games. While he has struggled offensively (8 hits in 51 at-bats), McMurray has collected two doubles and a triple while playing the team's most demanding defensive position. Notre Dame is currently 17-13.
A native of West Des Moines, Iowa, McMurray was ranked by Perfect Game as the top player in the state of Iowa as a senior. The 6'1" McMurray was named the 167th best prospect nationally by ProspectWire.com as a senior at Dowling Catholic High School.
Notre Dame's Head Coach, Mik Aoki, was the head coach at Boston College when the Eagles sent shortstop Brad Zapenas to Green Bay in 2010. Zapenas was a Northwoods League All-Star and was awarded the Rawlings' Finest in the Field award as the league's top shortstop. He currently plays in the Chicago Cubs' organization.
"Kevin and Jason are two extremely talented young players that will bring tremendous athleticism to our team," Bullfrogs Field Manager Jordan Bischel said. "Both young men are gaining invaluable experience as freshmen for quality programs and will bring a winning attitude and desire to improve to the ballpark every day."
The Bullfrogs open up their 6th season in FrogVille, Wisconsin on May 30 at 6:35 against the expansion Lakeshore Chinooks. Please call 920-497-7225 or log on to www.greenbaybullfrogs.com for more information.
The Green Bay Bullfrogs are a part of the 16-team Northwoods League. The Northwoods League has more teams, plays more games, and draws more fans than any other Summer Collegiate League in North America.