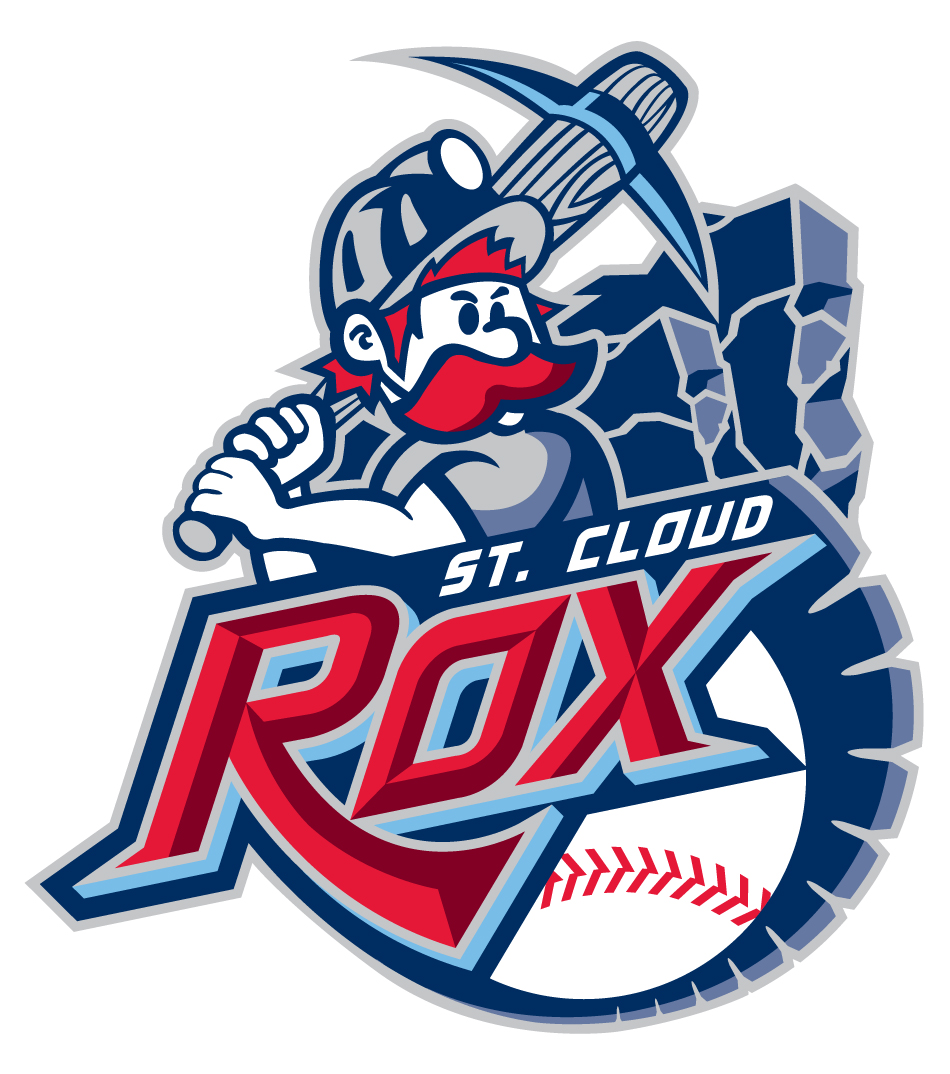 (St. Cloud, Minn)—With the season drawing closer the St. Cloud Rox are proud to announce eight more players that have signed contacts to the opening day roster.
Of the eight signees is Andy Henkemeyer, who was the Most Valuable Player last season in St. Cloud.
The Sauk Rapids native is in his junior season at the University of Minnesota. Henkemeyer has played in 33 games this season, finding himself in the starting lineup 27 times for the Gophers. In those 33 games Andy has collected 26 hits, four doubles, two triples, and cleared the outfield fence once. Henkemeyer has 12 runs batted in with 10 walks. A strong defensive player, Andy leads the team with a perfect fielding percentage with 36 putouts and three assists.
Coming to St. Cloud this summer from the University of Pittsburg is Boo Vasquez. Vasquez is 6-foot-4-inch 200-pound outfielder in his freshman season at Pittsburg and has been a solid force at the plate. Boo has appeared in 27 games so far with 89 plate appearances while collecting 27 hits, 10 runs batted in and has 11 walks.
New to the team is Adam Martin, a 6-foot-2-inch 235-pound sophomore catcher from Western Carolina. The Marietta Georgia native has started in 31 of 33 games so far for the Catamounts, with a .263 average, and leads the team in homeruns with five, and is second on the team in runs batted in with 26.
Jamie Simpson from Eastern Michigan University will also be joining the team this summer. The 6-foot-1, 215-pound red shirt Jr. outfielder from Dowagiac, Mich. has a .294 average in 25 games with 68 plate appearances. Simpson has 20 hits with one bomb and 13 runs batted in on the season.
Paul Schaak of Eastern Michigan, Alex Roberts of Newberry College, Sergio Luna of Cal-State L.A. and Adam Maxon of Jacksonville University will join the pitching staff this summer.
Paul Schaak has toed the rubber for 21.1 innings this season for the Eagles this season, only giving up five walks, and picking up 13 strikeouts.
Alex Roberts is a right-handed freshman from Newberry College. Roberts has 53.2 innings pitched under his belt this season, with 35 strikeouts and 17 walks.
Sergio Luna has had 11 relief appearances in 9.1 innings pitched this season with a 1-0 record, with seven strikeouts.
Adam Maxon has had 15 relief appearances so far in his sophomore season in 20 innings pitched, and picking up 15 strikeouts.
The St. Cloud Rox will kick off their season at Wade Stadium in Duluth, Minn with the Huskies May at 7:35.
You can see the Rox inaugural home opener June 2nd at 7:05 at Joe Faber Field with the Mankato Moondogs. With post game firewroks presented by Coborns.