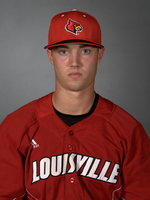 WISCONSIN RAPIDS, Wis. (June 9, 2012) – Lakeshore Chinooks third baseman Ty Young (Louisville) was named the Northwoods League Player of the Night for Saturday, June 9.
Young was 3-for-4 with four RBI and two runs scored at the plate for the Chinooks. Young knocked in two of those runs in the top of the fourth on an RBI single and added to his stat line when he hit a solo home run in the top of the ninth.
The Chinooks will play against the Rafters again on Sunday with the first pitch scheduled for 1:05 p.m.