Hersey to Return to Duluth Huskies
August 28, 2012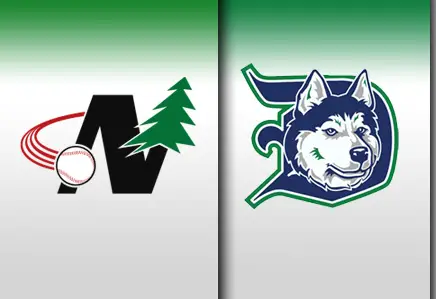 DULUTH, Minn. (Aug. 26, 2012) – The Duluth Huskies are proud to announce that Field Manager and Director of Baseball Operations, Daniel Hersey, will be returning for his fourth season leading the Huskies.
Hersey, a Key West, Fla. native, took the reins of the Duluth Huskies for the 2010 season and has compiled a 102-101 record through his first three seasons. In 2012, his most productive season managing in the Northwoods League, Hersey led the Huskies to a 38-32 record and finished just three games out of the Playoffs in the Second Half. Hersey is the only Huskies Field Manager to win the Lake Superior Cup, the rivalry trophy that goes to the winner of the season series between the Huskies and the Thunder Bay Border Cats, bringing the hardware to Duluth in 2011 and 2012.
"Coach Hersey's experience in both recruiting and overall knowledge of the Northwoods League will reap benefits for our program in 2013," said General Manager Craig Smith. "College coaches across the country can sleep well at night knowing that Coach Hersey not only takes care of their players but makes them better players during the summer season."
A pitching coach for the Huskies in 2006, Hersey played collegiately at Rollins College and the University of West Georgia before turning his attention to coaching. He has worked as Assistant Head Coach and Pitching Coach at Saint Leo University and the College of Central Florida. Hersey's experience in summer collegiate leagues extends to time spent as Assistant Coach of the Zephyrhills Snappers in the Florida Collegiate Summer League and as Field Manager of the Wilmington Sharks of the Coastal Plains League.
Hersey and his wife, Catherine, reside in Duluth as he provides a year-round presence in Sales and Baseball Operations for the Huskies.