Honkers Hire New Field Manager for 2013
September 21, 2012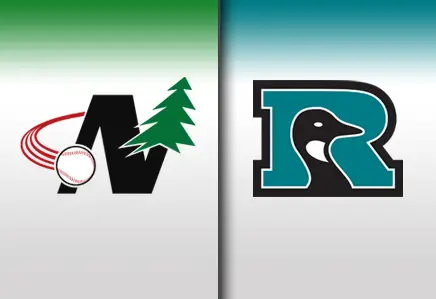 (Rochester, MN)– The Rochester Honkers Baseball Club announced today the hiring of Brian Aguailar (Ag-u-lahr), Volunteer Assistant Coach from Oral Roberts University, as their new field manager for the 2013 season. Aguailar, who spent three seasons in the Colorado Rockies organization, becomes the Honkers 12th Field Manager since their inaugural season of 1994.
"I am very excited about the opportunity to coach in the Northwoods League, especially with the Rochester Honkers organization," said Aguailar. "I like to thank Dan (Litzinger) and Kim (Archer) of the Rochester Honkers for the opportunity. They are a first class summer organization that does things the right way, with a passion and tradition to win, and that is something I definitely want to be a part of."
Aguailar, who signed a free agent contract with the Colorado Rockies in 2006, spent 3 years with the organization; the first two with the Tri City Dustdevils of the Northwest League, and his final year with the Asheville Tourists of the South Atlantic League.
"The experience was invaluable," said Aguailar. "Especially the work ethic and perseverance this game has taught me, and that is something you must have to succeed."

Aguailar who started his collegiate playing career at Cuesta County CC (San Luis Obispo, CA) in 2003, achieved All-League honors and was team captain of two conference championships. He then moved on to Oral Roberts for the 2005-2006 seasons where he helped the Golden Eagles advance to 2 NCAA Regionals and 1 NCAA Super Regional appearance. Aguailar was captain of the squad that went on to the Super Regionals.
"I have played at every level, junior college, division one and professional, and I've seen what it takes to win at each level," said Aguailar. "I've been through the grind of trying to better yourself to the next level every day and know I can bestow those values and goals on the kids this summer."
"We are very excited to have Brian lead our club into our 20th season," said General Manager Dan Litzinger. "He brings the experience, knowledge and a true winning passion that the kids this summer will respect and relate to. He knows how to balance the everyday grind of summer ball while still having fun. We are very excited for 2013!"
Aguailar has spent the last two years at Oral Roberts working with the team's hitters and catchers while serving as their First Base Coach. He has been a part of 4 championships at ORU, 2 as a player and 2 as a coach. He has also spent 3 of the last 4 summers as an assistant coach for the San Luis Obispo Blues in the California Collegiate League. Aguailar takes over for Zach Etheredge who finished the 2012 season 29-41.
The Rochester Honkers are expected to announce their first player signings for their 20th season of 2013 soon. The 2013 Northwoods League schedule is anticipated to be announced before the end of the year.