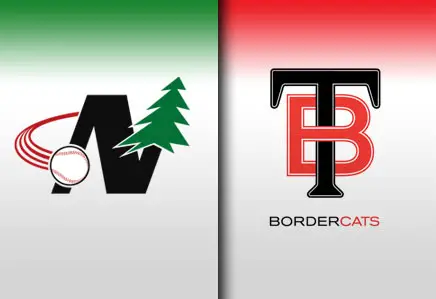 HOLCOMB NAMED NEW FIELD MANAGER

The Thunder Bay Border Cats are proud to announce that Dan Holcomb has been named the team's new field manager for the 2013 Northwoods League season.
Holcomb is currently the pitching coach at Ashford University in Clinton, Iowa, where he is on the Saints staff with former Border Cats assistant coach Ted Faulkner.
Holcomb played three seasons in the Northwoods League from 2008-2010 with the Battle Creek Bombers and also spent the 2010 off-season working in the Bombers front office. The 25-year old native of Homer, Michigan, played his collegiate baseball at the University of Evansville, Grand Valley State University and Huntington University and shared Michigan's 2006 "Mr. Baseball Award" following his senior season at Homer High School.
"Having played in Thunder Bay, I remember the great facilities and beautiful city and I look forward to the challenge of putting a winning team on the field," said the new Border Cats skipper. Border Cats President/General Manager Brad Jorgenson is pleased to have a new manager with league experience. "Dan has familiarity with the Northwoods League having spent three years in Battle Creek as a player and one season in the front office as he finished up his degree. As a former player in Battle Creek his experience will serve him well especially with the busy 70-game season and Thunder Bay's unique travel schedule," Jorgenson added.

Holcomb becomes the tenth manager in Border Cats history and replaces Andy Judkins, who is not returning for family reasons, as he and his wife Tracie are expecting their first child in January.
Despite several injuries in the second half of the 2012 season, Judkins guided the Cats to a 32-37 record, which included a franchise record eight game winning streak at the end of July. "Of my three years coaching in the NWL, last summer was by far the most enjoyable experience I've ever had," said Judkins. "The Border Cats organization would like to thank Andy for his hard work and dedication last season and wish him all the best with his new family," said Jorgenson. "We are also extremely pleased that Andy has offered his assistance in recruiting our 2013 team."

Border Cats 2013 season tickets are now on sale at the team's office in the Canada Games Complex at 420 Winnipeg Avenue or by calling 766-CATS.