Rox Add Outfielders, Pitcher to Roster
December 22, 2012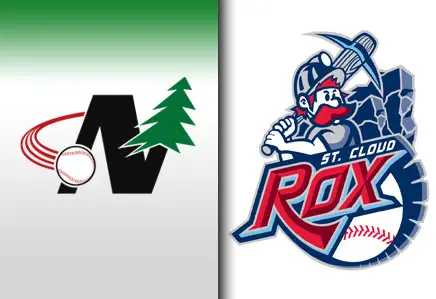 Rox Sign Two Golden Bears and a Husky to 2013 Roster
St. Cloud, MN- The St. Cloud Rox announced that University of California Golden Bears freshman outfielder Devin Pearson and freshman pitcher Jordan Talbot have signed to play for the Rox along with sophomore outfielder Eric Loxtercamp from the St. Cloud State University Huskies.
Pearson, a 5'11" 190 pound right-handed hitter was drafted in the 30th round draft by the Toronto Blue Jays in the 2012 Major League draft. He was a California All-State selection his junior and senior year at Carmel (CA) High School. His Father, Dennis Pearson, played in the NFL from 1978-80 with the Atlanta Falcons. "Devin is a high character person who is a great athlete. He will compete for an outfield position this summer and has the speed to hit at the top of the batting order," Augie Rodriguez, Rox Field Manager said.
Talbot, a 6'4" 230 pound hard throwing right-handed pitcher will join Pearson from the University of California. He was born in Maui, Hawaii and attended Aptos High School in California.
"Talbot already has a major league fastball in the low 90's. We'll look for him to have a prominent role as a starter or compete for the closer role", Rodriguez said.
Loxtercamp, a 5' 8" right-hander from Cold Spring was the 2010 Class AA Minnesota High School Player of the Year. He helped Rocori win the 2010 Minnesota State High School Baseball Championship.
"We are looking for Eric to be a major contributor this summer. He can play all three outfield positions so he'll give us some flexibility with our line-up", said Rodriguez.
The Rox home opener is scheduled for May 31st at Joe Faber Field versus the Thunder Bay Border Cats. There will be a post-game fireworks show.
The 2013 roster will be compiled of 30 players from across the country competing in the top-rated Northwoods League as it celebrates its 20th anniversary in 2013. The Northwoods League has 98 alumni that have gone on to play Major League baseball. For a complete game schedule and ticket information go to the Rox website at www.stcloudrox.com