Bombers Tab Assistant Coach
January 4, 2013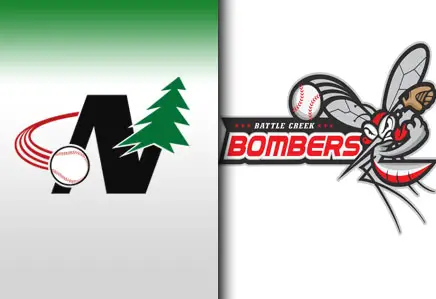 BATTLE CREEK, MI- Former Collegiate All-American and Minor Leaguer Adam White has been named Battle Creek's hitting coach for the 2013 summer.
White, who is currently a volunteer assistant coach at Penn State University, will work with the team to improve hitting, bunting, and base running as well as serving as the teams' third base coach.
White's credentials as a player and coach will provide the young Bombers squad with a plethora of experience and knowledge. He was selected as a Collegiate Freshman All-American and West Virginia University's Rookie of the Year in 2006 where he hit .368.
"I am thankful and excited to have the opportunity to coach this summer for the Battle Creek Bombers," stated White. "I am confident that my knowledge and approach to baseball will help prospective student-athletes produce a quality of play on the field that they will be proud of and see improvement on a daily basis to reach the ultimate goal of winning a championship."
After completing his sophomore season in 2007, White was selected by the Cleveland Indians in the ninth round of the MLB draft. In his three seasons in the minors, he stole 73 bases, half of which came in 2008 with the Low-A Northern Division Champion Lake County Captains.
In the summer of 2012, White served as the hitting coach for the Stark County Terriers of the Great Lakes Collegiate League where his players led the league in batting average, slugging percentage, on base percentage, home runs, hits and runs scored.
The Battle Creek Bombers are members of the Northwoods League that has more teams, plays more games and draws more fans than any other summer collegiate baseball league in America. For information on tickets call (269) 962-0735 or visit BattleCreekBombers.com.