Bucks Add All-Star Kaczmarski To Roster
January 9, 2013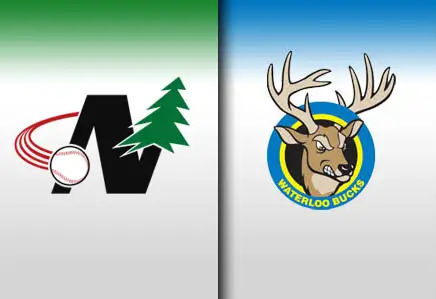 Waterloo, IA – The Waterloo Bucks, a member of the Northwoods League, have announced outfielder Kevin Kaczmarski will return to play for the Bucks in 2013. Kaczmarski (pronounced kaz-MAR-skee), a sophomore at the University of Evansville, is the first player to be named to the Waterloo roster for the team's 19th season.
Last season, Kaczmarski was named the Bucks' Roth Jewelers Player of the Year and named both a mid-season and post-season NWL All-Star. Kaczmarski was second on the team in hitting with a .361 average in 58 games for Waterloo. The Cary, Illinois native finished with 79 hits (1st), 50 runs (2nd), 14 doubles (T-1st), 10 home runs (1st), 55 RBI (1st), 131 total bases (1st), 14 stolen bases (3rd), a .445 on-base percentage (3rd), and a .598 slugging percentage (1st) on the season.
Kaczmarski finished the season ranked third in the NWL in RBI, third in slugging percentage, tied for fifth in triples, sixth in hitting, eighth in both on-base percentage and hits, and ninth in home runs. Perfect Game ranked Kaczmarski as the 15th best pro prospect in the NWL.
"Kevin came in last season and played some of the best baseball we've seen at Riverfront Stadium," said Bucks' general manager Dan Corbin. "We're thrilled to have him back for the summer and expect him to have solid seasons with both Evansville and Waterloo."
In 2012 for the Aces, Kaczmarski played in all 57 games, hitting .303 with 33 RBI and 13 stolen bases. For his efforts, the 5'11, 188-pounder was selected as a 2012 Louisville Slugger Freshmen All-American by Collegiate Baseball newspaper and named second team All-Missouri Valley Conference.

Born December 31, 1991, Kaczmarski played high school baseball at Prairie Ridge High School where was a three-time letterwinner in baseball and basketball. His father, Randy, played in the San Diego Padres' organization and two of his uncles played college baseball.
The Bucks will open the 2013 season at home versus the St. Cloud Rox on May 29. Season tickets, group outings, and single-game tickets are currently on sale. For more information, call the Bucks' Ticket Line at 319/232-5633. Fans are encouraged to stay in touch with the Bucks in the off-season by utilizing their website at www.waterloobucks.com.