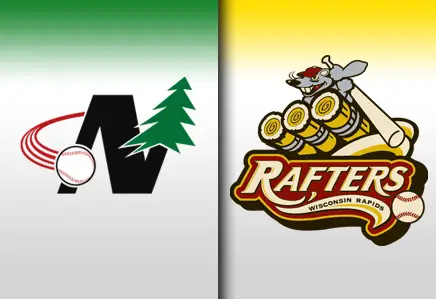 Rafters to have Texas players for first time in franchise history
Wisconsin Rapids, WI- Wednesday, January 23rd. The Wisconsin Rapids Rafters established a relationship with the University of Texas today by announcing the signings of sophomore outfielder Taylor Stell and freshman catcher Jeremy Montalbano for the upcoming season.
The Texas Baseball team has been ranked No. 24 nationally in the 2013 Perfect Game preseason poll and No. 21 in the nation in Collegiate Baseball Newspaper's NCAA Division I preseason poll as well. The Longhorns will begin their regular season on February 15th at home against Sacramento State.
OF-Taylor Stell, 6'4", 195 lbs (R/R) Sophomore, University of Texas
Stell will begin his sophomore season with the Longhorns this spring after bursting onto the scene and eventually earning a starting job in center field as a freshman last spring. In 25 games (20 starts) Stell posted a .333 batting average with 14 runs, two doubles, one triple, seven RBI and was a perfect 6-for-6 on stolen base attempts. He also posted a .461 on-base percentage and had a 10-game hitting streak during one stretch last spring as well.
Stell is also a veteran of summer collegiate baseball, having helped the Santa Barbara Foresters of the California Collegiate League win their second consecutive National Baseball Congress World Series title last summer. In 87 at bats for the Foresters, Stell batted .264 with one home run, 11 RBI and 15 stolen bases.
Stell earned three letters at Lake Highlands High School in Dallas, Texas while carrying a combined batting average of .471 in his three years on the baseball team. He was awarded All-District Honors as a sophomore and senior and closed out his senior season as captain of the team, City MVP, 1st Team All-District and First Team Academic All-State. He is a native of Dallas, Texas.
C-Jeremy Montalbano, 6'0", 200 lbs (R/R) Freshman, University of Texas
Montalbano will begin his first season as a member of the University of Texas baseball team this spring. He attended Seven Lakes High School in Katy, Texas where he was named Houston Chronicle Player of the Year and District 19-5A Most Valuable Player his senior season. As a senior, Montalbano batted .340 with seven home runs and 46 RBI. He also pitched and went 6-0 with a 2.20 ERA on the mound last spring. In 34 innings he struck out 31 batters while walking only five. Montalbano earned All-State and All-Houston honors after posting a .420 batting average and slugging 15 home runs his junior season. He is a native of Katy, Texas.
The Wisconsin Rapids Rafters are members of the 16-team summer collegiate Northwoods League. The Northwoods League has more teams, plays more games, and draws more fans than any other Summer Collegiate League in North America.
In 2013 the Northwoods League will celebrate its 20th season. Opening Day at historic Witter Field is scheduled for Wednesday, May 29th at 7:05 pm against the Lakeshore Chinooks. Reserve your 2013 ticket packages today by calling 715-424-5400, or in person by stopping by the Rafters office at Witter Field. Available quantities of all promotional giveaways will vary from event to event and will be available on a first come, first serve basis. The best way to guarantee giveaway items is to purchase a 9-Game Package.
The offseason office hours are Monday through Friday from 9am-5pm. For more information, visit www.raftersbaseball.com.