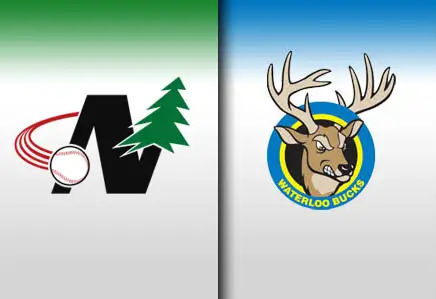 Waterloo, IA – The Waterloo Bucks, a member of the Northwoods League, have announced the signing of right-handed pitcher J.D. Moore to their roster for the 2013 season. Moore, a sophomore at South Dakota State University, is the seventh player to be named to Waterloo's roster for the team's 19th season.
Last season for the Jackrabbits, Moore appeared in 17 games, leading the team with five saves. The 6'2", 215-pounder ended the year with a 7.27 ERA and 18 strikeouts in 17.1 innings pitched.
Last summer, Moore played in the Intercounty Baseball League with the Barrie Baycats in Barrie, Ontario, Canada. The Mississauga, Ontario native finished the summer with a 1-3 record, a 4.57 ERA, 2 saves, and 34 strikeouts in 19.2 innings pitched.
"J.D. is a pitcher that had an outstanding summer in 2012 and I'm excited to see what he can do for us this summer," said Bucks manager Travis Kiewiet. "He comes to us from South Dakota State where he is coached by a couple of coaches with Iowa ties in head coach Dave Schrage and assistant coach Brian Grunzke (both formerly of Waldorf College and the University of Northern Iowa). J.D. will be a back-end of the bullpen guy for us and will be counted on to come in and shut down our opponents in the late innings."
Born May 2, 1992, Moore attended Meadowvale Secondary School where he was named the Most Valuable Player of his team in 2010. Moore also played for the Ontario Blue Jays travel team, which won the Premier Baseball League of Ontario championship and was the Connie Mack regional runner-up in 2011.
The Bucks will open the 2013 season at home versus the St. Cloud Rox on May 29. Season tickets, group outings, and single-game tickets are currently on sale. For more information, call the Bucks' Ticket Line at (319) 232-5633. Fans are encouraged to stay in touch with the Bucks in the off-season by utilizing their website at www.waterloobucks.com.