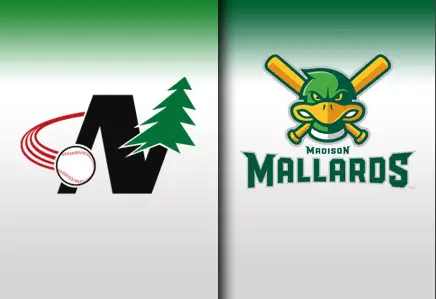 Madison, WI – February 25, 2013. The Madison Mallards have announced the signing of freshman outfielder Tate Matheny from Missouri State University.
Matheny, a 6'0", 190-pound freshman from St. Louis, Missouri will join the Mallards after completing his first season with the Bears. So far in 2013, Matheny has started in all six games for the Bears. He leads the team with a .333 batting average and .440 on-base percentage.
In high school he starred at Westminster Christian Academy where he led his team to back-to-back Missouri Class 3 State Titles in 2011 and 2012. He was named the 2012 St. Louis Dispatch All-Metro Player of the Year and was a Missouri High School Baseball Coaches Association First-Team All-State selection. He batted .610 with 20 doubles, 11 triples, 11 home runs, 51 RBIs, 60 runs scored and 22 stolen bases. He also had a .705 on-base percentage and 1.260 slugging percentage.
Matheny was a three-time Post Dispatch All-Metro selection. As a junior in 2011 he hit .505 with 10 home runs and 54 RBIs and as a sophomore in 2010 hit .551 with five home runs, and 45 RBIs. Following his senior season he was drafted in the 23rd Round (720th Overall) of the 2012 MLB Draft by the St. Louis Cardinals. He plans to major in Hospitality Administration at Missouri State. His father, Mike, is currently the manager for the St. Louis Cardinals.
The Mallards will host their season opener against the Eau Claire Express on May 29th at 7:05 pm at the "Duck Pond." Single-game tickets will go on sale April 27th.
The Madison Mallards are part of the 16-team Northwoods League. The Northwoods League has more teams, plays more games, and draws more fans than any other Summer Collegiate Baseball League in North America. In 2013, the Northwoods League will celebrate its 20th season.