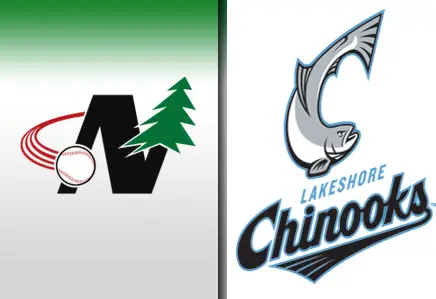 Last week the Chinooks announced the return of five players who were part of the inaugural season roster. This week, we are proud to announce the signing of three new young players who have ties to past and current major league talent.
On Tuesday, David Lucroy (Eastern Carolina) was announced as the newest arm added to the Chinooks roster. If you are a local baseball fan, you have heard his last name quite often the last few years as his brother is the Milwaukee Brewers starting catcher, Jonathan Lucroy. David was drafted in the 29th round of the 2011 draft by the Brewers.
Our next player announcement has ties to three different professional athletes, all in the family. Catcher Darrell Miller Jr. (UCLA) will be working behind the plate this year for the Chinooks. His father, Darrell Miller Sr., played for the California Angels from 1984-1988. While his father made an impact on the field, two other relatives made quite the impact on the hardwood as Darrell's aunt and uncle are basketball Hall of Famers Cheryl and Reggie Miller.
Rounding out this week's announcements is Rustin Sveum (Dixie State Utah). Rustin is the son of current Chicago Cubs manager Dale Sveum, who played for the Milwaukee Brewers from 1986-1991 and also served as a Brewers coach for six seasons and was named interim manager during their 2008 playoff stint. Rustin was drafted by the Chicago Cubs in 39th round of the 2012 draft.
You can catch the Chinooks in action on May 30th at 6:35pm for their home opener against the Wisconsin Rapids Rafters.