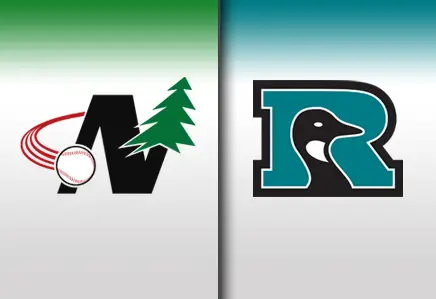 Cole Lankford and Matt Kent return for 2013
(Rochester, MN)– The Rochester Honkers Baseball Club announced today that Texas A&M Aggies, Cole Lankford and Matt Kent will return to Honkers this summer.
Lankford is a 6'1" 190-pound sophomore, who spends time as a catcher and an infielder. Currently he is hitting .289 with 2 triples and 6 RBIs for the 9-5 Aggies. He just went 2-4 with 2 RBIs vs. Prairie View A&M Tuesday night. Lankford has started 10 games, all at first base and has appeared in 13.
Last summer for the Honkers, Lankford hit .320 with 3 home runs and 22 RBIs. He spent time at both first and catcher, appearing in 47 total games. As a freshman, Lankford appeared in 31 games, starting 11.A four-year letter winner at Houston's (TX) Lamar High School, Lankford eared all-state honors in his final two years. As a junior he hit .541 with 10 home runs and 68 RBIs.
Kent is a 6-foot 170-pound redshirt freshman left-handed pitcher from Waco, TX. He currently has appeared in 9 games, a team high, pitching 7.2 innings, striking out 3 and walking only 1. Kent was the workhorse in the Honkers rotation last summer, starting 11 games and pitching a team leading 78.2 innings. He finished the season 3-6 with a 3.43 ERA and a team leading 50 strikeouts.
A graduate of Midway High School in Waco, TX, Kent finished his senior season 10-1 with a 0.63 ERA. He pitched 66.2 innings, racking up 122 strikeouts and also tossed three consecutive no-hitters in district play. Texas A&M travels to #18 ranked Cal State Fullerton this weekend for a 3-game set versus the Titans.
The Rochester Honkers 20th season begins on May 29th when they travel to Mankato, MN for a 7:05pm start versus the MoonDogs. Their home opener is Thursday, May 30th against the same Mankato MoonDogs. First pitch at Mayo Field is 7:05pm. Season Tickets, Bonus Books, Suites and Patios are now available. Call the Rochester Honkers office at 507-289-1170 for more information.