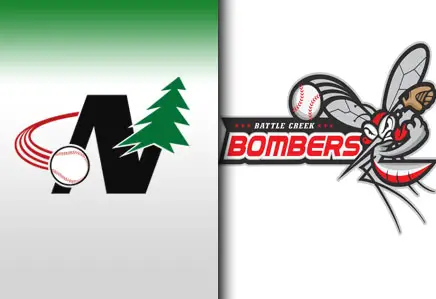 BATTLE CREEK, MI- The Battle Creek Bombers have announced the signings of Cal State Fullerton hitters AJ Kennedy and Greg Velazquez along with pitcher Christian Coronado. Cal State Fullerton is currently the #13th ranked team in the country.
AJ Kennedy: 6'0" – 180lb, B/R-T/R, C, Cal State Fullerton (Fr.), Anaheim, Calif.
Greg Velazquez: 6'1" – 180lb, B/R-T/R, OF, Cal State Fullerton (Jr.), Fullerton, Calif.
Christian Coronado: 6'3" – 195lb, B/R-T/R, RHP, Cal State Fullerton (Soph.), Hemet, Calif.

Kennedy, a graduate of Savannah High School in Anaheim, is currently one of the top catching prospects in the country. The Catcher, who approaches the plate with an effortless swing, was a four-year letter winner in high school where he won three first team All-Conference selections at the position.
Kennedy also took home a league MVP after his sophomore season. In 2010, he was named to Team USA's 16 and under team that played in the Pan American Baseball Confederation (COPABE) "˜AA' 16U Youth Championships in Culiacan, Mexico.
Velazquez stayed right at home in Fullerton after attending Fullerton High School where he was a three-year letter winner. As a senior, he hit .375 with seven home runs and 29 RBIs en route to a first team All-League selection.
The junior got his chance early as a true freshman in 2011 where he appeared in 25 games for the Titans, 17 of which he started. He compiled six multi-hit games as a freshman, including a pair in the NCAA Regional Finals. Velazquez is ten games into his junior campaign and is 5-18 drawing six walks thus far.
Coronado hails from Hemet, California where garnered a 9-2 record with 79 K's earning First Team all-league and the Sunbelt League's MVP award as a senior. Last year, as a true freshman, Coronado made 10 appearances covering 21.1 innings finishing with a 1-1 record and a 5.06 ERA.
The Battle Creek Bombers are members of the Northwoods League that has more teams, plays more games, and draws more fans than any other summer collegiate baseball league in America. The team opens up its 7th season in Battle Creek on Wednesday, May 29th. For information on tickets call (269) 962-0735 or visit BattleCreekBombers.com.