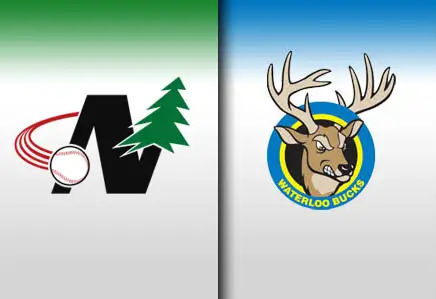 Waterloo, IA – The Waterloo Bucks, a member of the Northwoods League, have announced infielder/outfielder Connor McClain will return to Waterloo for his third season in 2013.

McClain, a sophomore at Indiana State University, is the fifth returning player to be named to the Bucks' roster for the team's 19th season.
Last year for Waterloo, McClain played in 26 games, hitting .372 with one home run and 21 RBI. The 6'1", 190-pounder had a .505 on-base percentage and a .512 slugging percentage in 86 at bats.
In 2011 for the Bucks, McClain played in six games, hitting .269 with a triple. The Waterloo, Iowa native owns a .348 career average in the NWL over two seasons along with four stolen bases, 23 RBI, and 19 runs scored.
"Connor is an all around talent who provides a spark in a variety of ways, whether that's in the field or at the plate," said Bucks coach Pat Casey. "As a hitter, he has an excellent approach to hitting and a great understanding of what he's looking to accomplish in each at bat. Defensively, Connor is aggressive as they come, showcasing solid arm strength, great hands, and well developed instincts. His versatility and athleticism were essential components to our success last summer and with two years of Northwoods League experience under his belt already, I look for Connor to have a huge summer with us."
McClain redshirted last season for the Sycamores. In 2011, he played at Hutchinson Community College where he hit .342 with 52 hits, three home runs, and 35 RBI.
Born March 23, 1992, McClain attended Waterloo West High School where he was a two-time first team All-State and All-Conference selection. Connor is the son of Kevin and Kathy McClain.
The Bucks will open the 2013 season at home versus the St. Cloud Rox on May 29. Season tickets, group outings, and single-game tickets are currently on sale. For more information, call the Bucks' Ticket Line at (319) 232-5633. Fans are encouraged to stay in touch with the Bucks in the off-season by utilizing their website at www.waterloobucks.com.