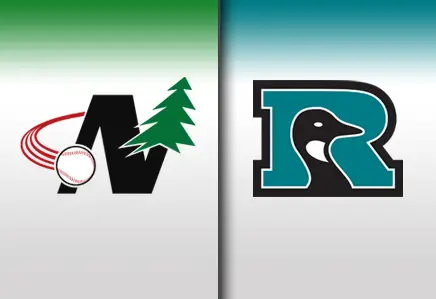 (Rochester, MN)— TheRochester Honkers Baseball Club announced today the signing of Tyler Eppler, Carter Burgess, andDerrick Hadley, all from Sam Houston State in Huntsville, TX.
Eppler is a 6-foot-5, 215-poundsophomore right-handed pitcher from Navasota, TX. Currently he is 1-0 with a5.11 ERA in 6 appearances, 3 being starts. Eppler has pitched 12.1innings, striking out 6 and holding opponents to a .239 batting average. Eppler got his first win of the season, beating #22 ranked Texas on Feb. 26th. Eppler started the game, going 5.2 innings, allowing only 2 runs on 4 hits inthe Bearcats 6-3 win. He also got the start versus #19 ranked Rice onMarch 6th, pitching a solid 3.1 scoreless innings, getting the nodecision in the Bearkats 3-0 win. Eppler transferred from TexarkanaJunior College after his freshman year.
Burgess is a 6-foot-1, 175-pooundsophomore shortstop from Houston, TX, who transferred from Rice. Currently he is hitting .342, ranking him second overall on the team, with ateam high 6 doubles and 11 RBIs, for the 9-9 Bearkats. Burgess posts a.966 fielding percentage, committing only 2 errors on the season.
Hadley is a 6-foot, 190 sophomoreright-handed pitcher who transferred to Sam Houston from Texas A&M. He finished his sophomore season, making 2 starts in 4 appearances. Dueto NCAA transfer rules, Hadley has to sit out this year at Sam Houston State tobe eligible in 2014.
Sam Houston is led by Head CoachDavid Pierce, who left Rice after the 2011 season to lead the Bearkats. He also hired former Rochester Honker, Phil Haig, who is now his volunteerassistant coach, working primarily with their pitchers.
The Rochester Honkers 20thseason begins on May 29th when they travel to Mankato, MN for a7:05pm start versus the MoonDogs. Their home opener is Thursday, May 30thagainst the same Mankato MoonDogs. First pitch at Mayo Field is 7:05pm.Season Tickets, Bonus Books, Suites and Patios are now available. Callthe Rochester Honkers office at 507-289-1170 for more information.