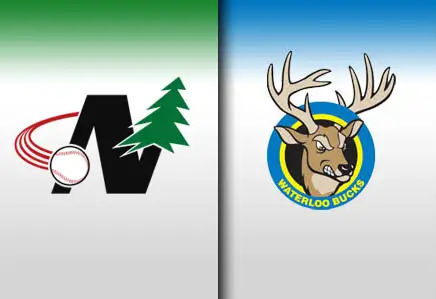 Waterloo, IA – The Waterloo Bucks, a member of the Northwoods League, have announced the signing of right-handed pitcher Landon Simpson to their roster for the 2013 season. Simpson, a freshman at the University of Arkansas, is the 12th pitcher added to Waterloo's roster for the team's 19th season.
This year for Arkansas, Simpson has appeared in four games and owns a 1-0 record with a perfect 0.00 ERA. In 12 innings pitched, the 5'10", 180-pounder has struck out nine and is holding opposing batters to a .178 average.
"Landon brings a power arm to us from one of the top schools in the SEC," said Bucks pitching coach Tony Manville. "He has great run on his fastball and will get a lot of guys to ground out. Landon can pitch in almost every situation. Coming from Arkansas, he knows what it takes to work hard and be competitive on the mound."
Last season, Simpson redshirted for the Razorbacks. The Magnolia, Arkansas native was named to the SEC First-Year Academic Honor Roll.
Born September 2, 1992, Simpson attended Magnolia High School where he was named to the Arkansas Democrat-Gazette All-Arkansas Team. In 2010, Simpson earned 5A All-State and All-State Tournament honors. Landon is the son of Keith and Tena Simpson.
The Bucks will open the 2013 season at home versus the St. Cloud Rox on May 29. Season tickets, group outings, and single-game tickets are currently on sale. For more information, call the Bucks' Ticket Line at (319) 232-5633. Fans are encouraged to stay in touch with the Bucks in the off-season by utilizing their website at www.waterloobucks.com.