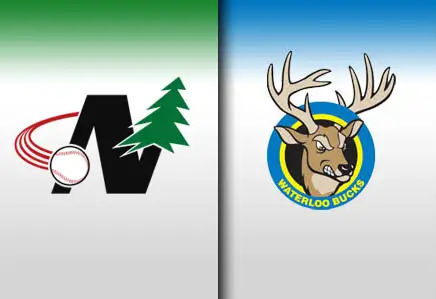 Waterloo, IA – The Waterloo Bucks, a member of the Northwoods League, have announced left-handed pitcher Tyler Foote will return to Waterloo for his second season in 2013.

Foote, a sophomore at Princeton University, is the sixth returning player to be named to the Bucks' roster for the team's 19th season.
Last year for Waterloo, Foote appeared in one game before an injury ended his season. The 6'1", 180-pounder was the starting pitcher on July 30 at Duluth and lasted one-third of an inning before being removed due to injury.
"We brought Tyler in during the middle of our season last year with the intention of making him a part of our starting rotation," said Bucks general manager Dan Corbin. "As luck has it, he was pulled after 14 pitches due to a leg injury that eventually ended his summer season. But what we saw on the mound impressed us enough to invite him back. He's a solid pitcher that we'll probably utilize as part of our starting rotation in 2013."
This season for Princeton, the Scarsdale, New York native has appeared in five games, starting one. Foote holds a 1-1 record with a 10.45 ERA and four strikeouts. Last season for the Tigers, Foote appeared in four games, starting one, pitching 10.1 innings, and striking out six.
Born May 1, 1993, Foote attended Scarsdale High School where he earned All-State and All-Section honors, along with being named the conference Player of the Year. Tyler is the son of Walter Foote and Lin Chen Tien.
The Bucks will open the 2013 season at home versus the St. Cloud Rox on May 29. Season tickets, group outings, and single-game tickets are currently on sale. For more information, call the Bucks' Ticket Line at (319) 232-5633. Fans are encouraged to stay in touch with the Bucks in the off-season by utilizing their website at www.waterloobucks.com.