LIU Brooklyn Infielder Set to Join Bucks Roster
April 22, 2013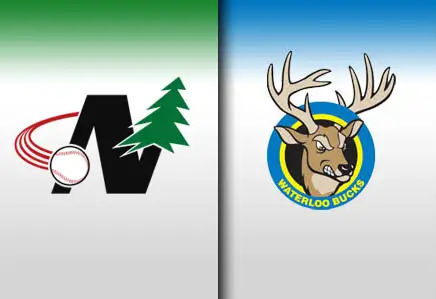 Waterloo, IA – The Waterloo Bucks, a member of the Northwoods League, have announced the signing of infielder John Ziznewski to their roster for the 2013 season. Ziznewski, a junior at Long Island University Brooklyn, will join fellow Blackbirds Pete Leonello and Kevin Needham on Waterloo's roster for the team's 19th season.
This season for LIU Brooklyn, Ziznewski is leading the team in hitting with a .372 average. The 6'2", 195-pounder owns a .545 slugging percentage to go along with 10 stolen bases and 17 RBI. On Monday, Ziznewski was named the Northeast Conference Baseball Co-Player of the Week after going 7-for-17 with one double, two home runs, and seven RBI over the previous seven days.
"We are thrilled to be able to have John as a member of the 2013 Waterloo Bucks," said Bucks coach Brandon Hunt. "John is a pure hitter and has the ability to play three infield spots which will be a huge asset for us this season."
Prior to the 2013 season, Ziznewski was honored by Baseball America's College Baseball Preview edition. The Staten Island, New York native was named as the NEC's Top Newcomer and the conference's fifth Top Prospect for the 2013-14 Major League Baseball Draft.
Born April 28, 1991, Ziznewski played junior college ball at Rockland Community College where he hit .470 and was named first team All-Conference in 2012 and was named a junior college All-American in 2011 after hitting .490. John is the son of Robert and Liz Ziznewski.
The Bucks will open the 2013 season at home versus the St. Cloud Rox on May 29. Season tickets, group outings, and single-game tickets are currently on sale. For more information, call the Bucks' Ticket Line at (319) 232-5633. Fans are encouraged to stay in touch with the Bucks in the off-season by utilizing their website at www.waterloobucks.com.