Wake Forest Duo Join Woodchucks Roster
April 24, 2013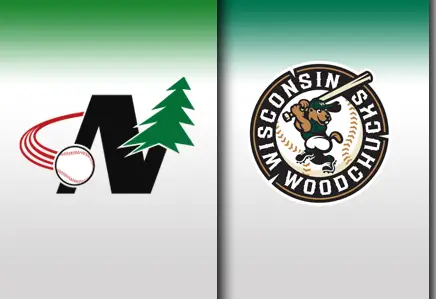 (Wausau) – In 2012 a pair of Demon Deacons, Austin Stadler and NWL Pitcher of the Year Jack Fischer, found success while playing for the Woodchucks. This year, two more Demon Deacons will look to find the same success while gaining valuable experience playing in the Northwoods League.
Freshman Aaron Fossas, a right-handed pitcher, is in his second season at Wake Forest after red-shirting in 2012. Fossas has been used exclusively out of the bullpen so far this year, appearing in nine games, with a 1-0 record and a 2.45 ERA. He was a standout player in high school, earning three all-conference awards and was recognized as a Perfect Game All-Star in 2009. Fossas comes from a baseball family. His uncle Tony Fossas pitched for the Brewers, Red Sox, Cardinals, Yankees and Mariners.
Outfielder Joey Rodriguez is a true freshman and has significant playing time so far this season. Touted as a plus defender with great speed, Rodriguez has also seen some good success at the plate, hitting 2 home runs and driving in 10 runs in 35 games played. He had his best season in high school as a junior, where he hit .422 with 14 doubles, 4 triples and 30 stolen bases. He was also ranked in the 1,000 players nationally by Perfect Game.
The Woodchucks season begins May 29th at Athletic Park when the Green Bay Bullfrogs come to town. First pitch is at 6:35pm. Season tickets, 7-game packs, luxury suites and group outing packages are on sale now. To book yours or get more information, call the Woodchucks office at (715) 845-5055.