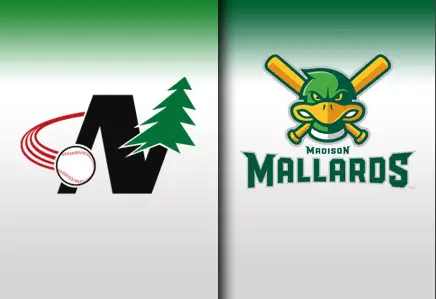 Madison, WI – April 29, 2013. The Madison Mallards have announced the signing of utility player Eric Cheray from Missouri State University and infielder Ryan McShane from Madison College for the 2013 season.
Cheray, a 6'3", 185-pound native of Topeka, Kansas, is hitting .321 with one home run and 14 RBIs for the Bears in his sophomore season this spring. He has appeared in 39 games, starting in 33 of them. He has made starts at second base, third base, and catcher.
Cheray hit .278 during his freshman season with the Bears last spring. He hit one home run, had 17 RBIs and registered a school-record 14 sacrifices in his 58 appearances, 55 of which were starts. His .438 batting average in four games at the Missouri Valley Conference Tournament earned him All-Tournament honors.
Cheray played for the Topeka Golden Giants of the Walter Johnson League last summer and hit .336 with 12 doubles, four triples and 29 RBIs while helping the team advance to the National Baseball Conference World Series.
Cheray attended Seaman High School in Topeka, Kansas, and won three consecutive state championships from his freshman to junior seasons, in which the teams went a combined 70-5. It was the first time in Kansas 5A history that a team won three consecutive state championships. He earned first-team all-state, all-league, all-city and Topeka Co-Player of the Year honors during his senior year. He is planning on majoring in journalism.
McShane, a 5'11", 175-pound redshirt sophomore from Menomonee Falls, Wisconsin, is hitting .293 with 10 RBIs and nine stolen bases for the Wolfpack this spring. He has appeared in 29 games, starting in 23 of them.
McShane finished with a .351 batting average and 28 RBIs for the Wolfpack last spring during his redshirt freshman season. He finished tied for the team lead with 13 doubles and finished second on the team with 58 runs scored. He also stole 15 bases in 17 attempts and was named to the second-team all-conference team.
McShane was a three-year letterwinner for Marquette University High School in Milwaukee, Wisconsin and was named to the all-state team after his senior season. He is currently a liberal arts major.
The Mallards will host their season opener against the Eau Claire Express on May 29th at 7:05 pm at the "Duck Pond." Single-game tickets will go on sale April 27th.
The Madison Mallards are part of the 16-team Northwoods League. The Northwoods Leage has more teams, plays more games, and draws more fans than any other Summer Collegiate Baseball League in North America. In 2013, the Northwoods League will celebrate its 20th season.