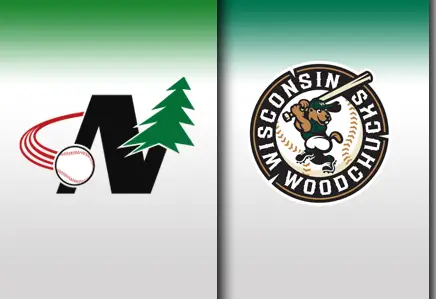 Wausau) – This week, the Woodchucks are happy to announce the addition of four sophomores from Rice University. Matt Ditman, Ryan McCarthy, Austin Orewiler and Kirby Taylor will all join the Woodchucks this summer looking to continue to hone their skills and gain valuable experience.
Ditman, a catcher/RHP, did not see any action as a freshman. In limited action this year out of the bullpen, Ditman has appeared in ten games, including one start, and has recorded ten strikeouts. In high school he was a third-team 4A all-state catcher in Texas, batting .350 with 6 home runs his senior year. He maintained a .310 average with 60 RBI during his prep career.
Like Ditman, McCarthy (RHP) did not see action his first year at Rice. He came from Plano High School where he was the team MVP his senior year after helping lead them to their first every 30-win season. He went 8-1 on the mound with a 2.40 ERA while hitting .442 at the plate with 25 RBI. McCarthy finished third on the team in innings (30.2) and strikeouts (24) his junior year, while collecting 24 hits in 27 games and leading the squad in home runs.
Originally from Galveston, TX, Orewiler (RHP) was a three-year starter in high school. He batted .385 with a .437 on-base percentage his senior year and helped his team reach the district playoffs for the first time in eight years. Orewiler went 3-2 on the mound with a 3.15 ERA his junior year. He struck out 18 and walked only 4 in 20 innings of work.
Taylor, an infielder, has seen the most playing time at the collegiate level. He joined Rice this year after playing previously at San Jacinto Junior College. While playing for the Gators he hit .276 with 42 RBI and a pair of home runs. They went 41-25 and finished as the national runner up at the 2012 JUCO World Series. In high school, Taylor was a two-time honorable mention selection to the Louisville Slugger National High School All-American team. He hit .455 his senior year with five home runs and 38 RBI.
The Woodchucks season begins May 29th at Athletic Park when the Green Bay Bullfrogs come to town. First pitch is at 6:35pm. Season tickets, 7-game packs, luxury suites and group outing packages are on sale now. To book yours or get more information, call the Woodchucks office at (715) 845-5055.