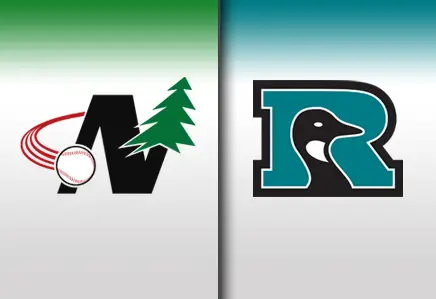 Roper Returns for Third Season
(Rochester, MN)– The Rochester Honkers Baseball Club announced today the signing of Reid Roper and Josh Ferry from the University of Illinois.
Roper, a 6-foot, 200-pound, redshirt sophomore infielder and right-handed pitcher, returns to Rochester for his third season with the Honkers. Roper is currently hitting .273 with 9 doubles, 3 home runs and 17 RBIs in 33 games with the Fighting Illini. The Harrisburg Illinois native has appeared in 10 games on mound for Illinois so far this season with 5 saves and a 2.79 ERA. Roper has struck out 8 in 9.2 innings.
Last season with the Honkers, Roper played in 58 games all over the infield as well as behind the plate. Roper hit .250, smacking 10 doubles and 6 homeruns while collecting 30 RBIs. On the mound for the Honkers, Roper went 3 and 3 with a 4.06 ERA, picking up 1 save in 15 outings.
A graduate of Harrisburg High School, Roper was drafted as a catcher in the 29th round by the Atlanta Braves in the 2010 MLB First-Year Player Draft.
Ferry is a 6-foot-3, 190-pound sophomore right-handed pitcher out of Lemont, Illinois. Ferry has seen limited action this spring, pitching in 3 games out of the bullpen. Ferry has no decisions with a 3.86 ERA in 2.1 innings pitched.
As a freshman, Ferry went 3-1 with a 7.09 ERA in 11 appearances, 6 of which were starts. Ferry held opposing hitters to a .265 batting average in 39.1 innings.
Ferry graduated from Lemont High School, where he was listed as the No. 19 prospect in the class of 2011 in Illinois by Prep Baseball Report.
The Rochester Honkers 20th season begins on May 29th when they travel to Mankato, MN for a 7:05pm start versus the MoonDogs. Their home opener is Thursday, May 30th against the same Mankato MoonDogs. First pitch at Mayo Field is 7:05pm. Season Tickets, Bonus Books, Suites and Patios are now available. Call the Rochester Honkers office at 507-289-1170 for more information.